Signpost Demonstration Farmers Tipperary
Dairy farmers | Future Beef farmers | DairyBeef 500 farmers | Tillage farmer | Sheep farmer | Agriculture College | Research Farm
Signpost Dairy Farmers
John Ryan, Gortnahoe | Ned Kelly, Ballycommon | John & Debbie Sheridan, Borrisoleigh | Edwin Thompson, Golden | Solohead Research Farm | Mark Lonergan, Rosegreen, | John Walsh, Ballylooby
---
John Ryan, Gortnahoe
John is farming with his father Tom near Gortnahoe in Co. Tipperary. They are farming 81 Ha. They were new entrants to milk in 2011. The milking platform is 34 Ha. Their plan is to hold cow numbers & increase milk solids per cow to 550 Kg trough better genetics, maturity of the herd and grass.
John Ryan Farm
25th May 2023
Milk Litres/Day: 27.2
Fat %: 3.98
Protein%: 3.51
Milk Solids/day Kg: 2.09
SCC: 81
Meal kg/cow/day: 3
Average Farm Cover: 702
Cover Per Cow: 149
Growth Rate:66
Demand: 71
Comments:
Silage cut last week with slurry out on ground that was cut.
Grass supply beginnng to tighten.
---
Ned Kelly, Ballycommon, Nenagh
Ned, an Arrabawn supplier, farms 132Ha with his father William. 45Ha is owned and 87Ha leased. Overall stocking rate for 2020 was 129kg N/Ha. Herd EBI is €137, replacement in-calf heifer EBI is €185. 6 week calving rate is 72%. In 2020, the cows produced 537kg MS. Facilities on the farm are very good, including grazing infrastructure. All farm roads constructed/re-surfaced in the past 2 years.
---
John & Debbie Sheridan, Borrisoleigh
John and Debbie farm 68ha in Killoskehane, Borrisoleigh. They supply Centenary, Thurles. They have a young family and use some weekend help. They are stocked at 211kg N/ha. In 2021 they milked 122 cows. The EBI of the herd is €153 & the heifers are €174. The cows produced 472kg MS/cow in 2020. Soil type is heavy to medium clay. Its a late Spring grass farm. Facilities on the farm is very good for housing and feed storage while milking facilities and grazing infrastructure are good.
Current farm update
---
Edwin Thompson, Kilmore House, Golden.
Edwin is farming 86ha and is stocked at 193kg N/ha There are 2 family members working on the farm with one hired person. In 2021 they milked 150 cows. The EBI of the herd is €158 and the heifers are €181. The 6 week calving rate is 84%. The cows produced 505kg MS/cow in 2020. Soil type is heavy clay. Facilities on the farm is very good for milking facilities, housing and grazing infrastructure.
---
Mark Lonergan, Rosegreen
Mark's main enterprise is dairying, milking 106 cows. He is farming 59.96Ha. Overall stocking rate was 206kg organic N/Ha in 2020. EBI of the herd is €167 & the heifers are €194. 6 week calving rate is 89%. Cows produced 560kg MS/cow in 2020. Soil type is free draining. Grass grown in 2020 was 13.9t DM/Ha.
Current farm update
---
John Walsh, Ballylooby
John & Brendan Walsh farm 102.34Ha together, milking 132 cows with a calf to beef enterprise also. The overall stocking rate is 178kg organic N/Ha. The EBI of the herd is €165 & the heifers are €196. The 6 week calving rate is 84%. The cows produced 539kg MS/cow in 2020. Soil quality is sandy clay. Grass grown was 14.8t DM/Ha in 2020.
Current farm update
---
Future Beef farmer
---
DairyBeef 500 farmer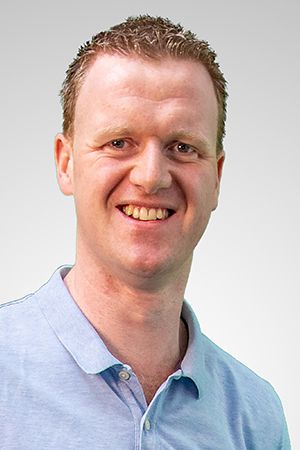 JP Hammersley
Farming in Lattin, Co. Tipperary, JP Hammersley runs a system where British Friesian bull calves are brought to beef as steers at 22-24 months. He is farming 37ha and with full-time work commitments he is aiming to run the farm as efficiently as possible in terms of the labour required for day-to-day operations. Joe Hand is his local Teagasc Advisor.
---
Signpost Sheep Farmer
Des Powell, Nenagh, Co. Tipperary
Des operates a sheep & beef farm in conjunction with his parents George & Frieda. The farm is made up of approximately 97Ha of grassland in 2 blocks. The majority of the farm is good dry land with some marginal land that is mainly used for dry ewes. Des' target stocking rate for his sheep flock is 12 ewes/Ha to run alongside his dairy calf to beef enterprise. In 2020 the farm grew 11t DM of grass. In 2020 the flock weaned 1.4 lambs/ewe joined from the mature ewes & 0.9 lambs/ewe mated from the ewe lambs joined with the breeding plan currently aimed at increasing this output.
---
Tillage Farmer
Will Stokes, Kilsheelan, Clonmel, Co. Tipperary
Will farms in partnership with his father Patrick. Main enterprise is winter & spring cereal production with a potato & drystock enterprise. Some of the main challenges are price volatility & increasing input costs. A green cover will be established on all fields that will be planted to spring crops. Organic manure produced on the holding from the drystock enterprise, along with imported pig slurry will be targeted at lower P & K index fields. Fertiliser nitrogen application are based on crop requirements, soil nitrogen supply and weather & soil conditions at key timings during growing season.
---
Agriculture College
---
Research Farm
Solohead Research Farm, Limerick Junction, Co. Tipperary
In Solohead Research Farm 52ha is owned by Tipperary Co-op and used by Teagasc for dairy systems research. The farm area in 2021 was 56ha, 4ha rented. In 2021 136 cows were milked. Average herd EBI was €172. In 2020 764,795 litres of milk were supplied. The 6 week calving rate was 80%. Fertilizer N use was 90kg/ha in 2021. There is a high reliance on clover in swards. Dairy infrastructure on the farm is good. The soil on the farm consist of 20cm of good topsoil on top of a heavy clay (marl) lowly-permeable subsoil.