Signpost Demonstration Farmers Waterford - Kilkenny
Dairy farmers | Future Beef farmers | DairyBeef 500 farmers
---
Signpost Dairy Farmers
Shane & John. P Fitzgerald, Portlaw | Steven Fitzgerald, Aglish | Cathal Moran, Skeoughvosteen | Francis Nolan, Muckalee
---
Shane and John P. Fitzgerald, Portlaw East, Waterford
Shane is farming with his father near Portlaw Co. Waterford. They are farming 92 Ha of which 30 Ha is leased. All the land is available to cows. The heifers are contract reared.
Current farm update
Shane Fitzgerald Farm 2023
Portlaw figures 15th May
Fat%-4.11
Milk-28.8
Protein%-3.52
Milk Solids-2.2
AFC-908
Addition info
1. Grazing got tricky after 13mls fell Sun 7th & 30mls Tue 9th
2. We had to avoid the high clover fields & target the drier paddocks
3. Breeding is going well, 60% of the cows & 75% of the heifers done
---
Steven Fitzgerald, Aglish, Waterford
Steven is farming with his parents near Aglish in West Waterford. They are farming 121 Ha of which 52 Ha is leased. The milking platform is 70 Ha.
Current farm update
Steven Fitzgerald Farm 2023
Aglish Farm figures May 15th
Milk Kg/Day - 29.1
Fat % - 4.02
Protein % - 3.55
Milk solids/Day Kg - 2.28
Average Farm cover - 615
Demand Kg DM ha - 46
Growth Kg DM ha - 62
Additional Information
I am very happy with how breding is going, its day 11 & 60% bred
Strong grass plus 1kg meal. 90% are weaned
Surplus was taken out over the weekend to ensure PGY is kept at 1400-1500kgs DM/ha
---
Cathal Moran, Skeoughvosteen, Co. Kilkenny
Cathal is farming 177ha of which 57 is owned. The milking platform consists of 120 Ha. Cathal has 1.5 labour units employed on the farm.
Current Farm Update
Cathal Moran Farm Update October 2022
Milk kg/day: 15.77
Fat %: 5.25
Protein %: 4.21
Milk solids day kg: 1.5
Average farm cover: 633
Growth: 25
Farmer comment
Have 75% plus closed off, earliest closed paddocks have covers of 900kg DM/Ha at present
The whole Farm has been soil tested in the last week
---
Francis Nolan, Muckalee, Co. Kilkenny
Francis is farming near Coolcullen in North Kilkenny. Francis is a new entrant to dairying. He is farming 70 Ha of which 4Ha is rented. All the land is available for cows
Current Farm Update
Francis Nolan, Coolcullen Future Farm 2023
Coolcullen May 15th 2023
Milk Kg/Day-28.87
Fat%-4.16
Protein%-3.5
Milk solids-2.23
Meal-4.5
AFC-695
Growth kg DM ha-61
Additional Info
Cows have been housed at night with grazed grass being brought in as ground conditions are too wet to graze
---
Future Beef farmers
Ruairi Cummins, Kilmoganny | Eamonn & Donnchadh McCarthy, Glendine
---
DairyBeef 500 farmers
Peter O'Hanrahan, Thomastown | Richard Long, Ballymacarbry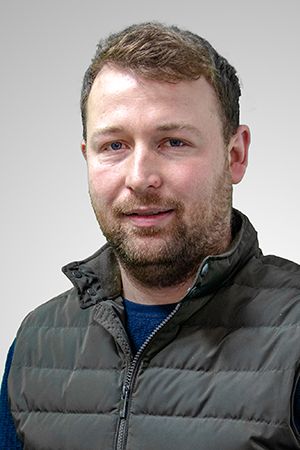 Peter O'Hanrahan
Having transitioned from a suckler enterprise to calf to beef production a number of years ago, Peter, who farms in partnership with his father Tom – has built numbers to increase output over recent years. From Thomastown, Co. Kilkenny the farm is 94ha with friesian steers and early-maturing steers and heifers. Enda McLoughlin is his local Teagasc advisor.