First Irish red clover variety
Patrick Conaghan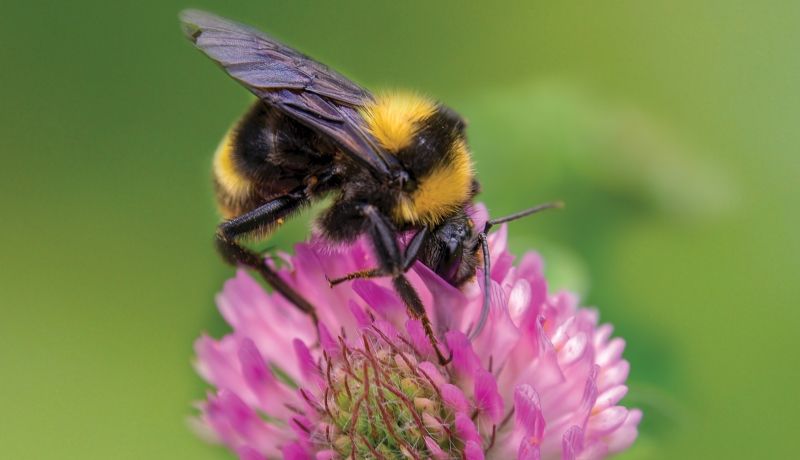 Industry impact: The first ever Irish red clover (Trifolium pratense) variety, named FEARGA, has been bred by Teagasc at Oak Park, Carlow, as part of the Animal & Grassland Research and Innovation Programme. Red clover is a nitrogen (N)-fixating legume with the capacity to fix 150-200kg N/ha/year. It is relatively drought tolerant due to its deep tap root, offering superior production to white clover in dry summers. It is primarily used for silage production, offering high yields of high-quality forage with greater animal intakes and performance than grass silage. It is an ideal break crop to improve soil structure and fertility and to supply organic matter. FEARGA was bred from the variety Merviot by one cycle of phenotypic recurrent selection for high yield, persistency and longevity. There are no official red clover trials in Ireland. However, FEARGA has completed the UK official trials across Northern Ireland, Scotland, England and Wales – where it excelled. FEARGA was found to be the highest yielding variety in the UK, yielding 22% and 31% more than the control variety Merviot in the second and third harvest years, respectively. FEARGA also offered significant improvements in persistency, with 54% higher autumn ground cover than Merviot in the third harvest year. FEARGA is officially recommended for use by farmers across the UK. FEARGA is the foremost red clover variety for Ireland and is expected to dominate the market for years to come.
Correspondence: patrick.conaghan@teagasc.ie
Contribution of non-research stakeholders: FEARGA is currently being commercialised under licence by Goldcrop Ltd., an Irish seeds and inputs company, which will market and distribute seed to farmers across Europe, including Ireland and the UK.
Funding: Variety licence and royalty fees from the seed industry and Teagasc grant-in-aid (RMIS 6378).