Getting to know Cristina Botinestean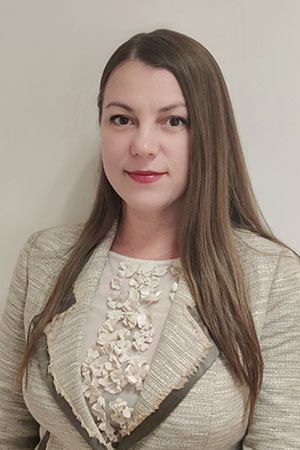 Food Technologist Cristina Botinestean grew up in Romania but now lives in Ireland and works at the Teagasc Food Research Centre. Here, we find out where her passion for food science comes from, and why she chose to work at Teagasc in order to carry it out.
When did your love for science and food begin?
I was a curious child, eager to explore and always wanting to understand how things worked. My first experience in a new product development and food sensory science 'lab' was in my parents' kitchen, adjusting my mother's recipes and engaging in food science experiments.
How did you end up working at Teagasc?
I moved to Vienna to complete my PhD in Food Engineering, and then joined Teagasc as a post-doctoral researcher. Following that, I became a research officer, and then I earned a permanent position. I chose to stay because Teagasc encourages a multicultural working environment; being part of the Teagasc family is one of my proudest career accomplishments.
Why did you choose to settle in Ireland?
After living in Vienna I gained more confidence and the opportunity at Teagasc came at the right time. There are many things I like about Ireland, from the spectacular landscapes to Irish people who are very kind. I recently received my Irish citizenship and Ireland feels like home now.
Why is your current research area of interest to you?
Leading food research and industry projects (particularly in the areas of Meat Science and Sensory Science) allows me to successfully combine the skills and knowledge I've gained throughout my career. Having previous experience working in the industry, academia and research sectors allows me to offer a significant contribution to Teagasc's impressive research programme.
What does a typical weekend look like for you?
I enjoy watching sports events, playing chess and spending time with my family virtually. I'm very active and sociable – I love long walks on the beach, meeting my friends and playing tennis.
Contact: cristina.botinestean@teagasc.ie