Aonghusa Fahy June update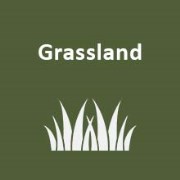 Grassland
Breeding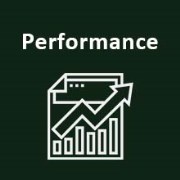 Performance
Grassland
---
At the start of June there is an average farm cover of 614kgs Dm/ha and the covers are been grazed at 1200kgs/DM/ha which is ideal. With over 20 acres of silage taken out in May this ground is now back in the grazing rotation. Growth rate for the first week in June was 42kgs/DM/ha and demand is 38kgs/DM/ha. The grazing platform is stocked at 2.72L.U/ha. There are currently 16 days ahead which is on target.
Watery slurry has been applied to all of the silage ground using Less at 1500gal/acre. All slurry has now been applied. 280 high quality bales have been made to date and another 100 is needed. These bales will be made from surplus grass which will also help keep grass under control. As the farm cover is low 18 units of Protected N /acre will be applied.
To date a total of 4.5 tons of fertiliser has been applied with 3 ton used on the home farm.
The clover content is starting to show in some of the paddocks (see picture) The weanlings are forward creeping grazing these paddocks ahead of the cows. This allows the weanlings to graze the priority grass and will increase liveweight performance off cheap grass without the use of meal. The 27 sucklers plus calves are given 3 day paddocks.
Breeding
---
Breeding has gone well with 26 out of the 27 cows getting one round of AI. The 8 heifers were AI's also. There was 6 repeats and the LM bull is now running with the cows to mop up. The bull will be removed at the end of June. Moocall with a teaser bull is used for heat detection. 4 cows have been identified for culling and will be sold post weaning. A.I. bulls used were CH4160; LM7716 and LM 2014 on the heifers.
Performance
---
All stock will be weighed during the month of June. There are 3 bulls left to slaughter and the target is have them finished at U 16 months at the end of June. They are currently on ad-lib meal plus silage. The bulls are eating 10-11kgs of meal/day.