Aonghusa Fahy September/October update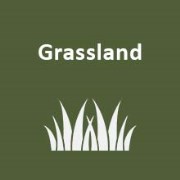 Grassland
Grazing heavy covers
Autumn Rotation planner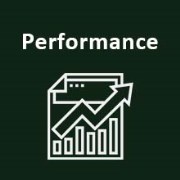 Performance
Weanling weights 2022
Management of weanlings
Grassland
---
The average farm cover was over 1000kgs/DM/ha so there is plenty of grass on the farm. FYM was spread on September 9th and growth rates averaged 36kgs/DM/ha over September and while growth rates have fallen in the first week of October to 27kgs/Dm/ha the challenge is to graze off the heavy covers of grass. There is almost 30 days grazing ahead at the beginning of October. As the farm is very dry, the recent wet weather has not had a negative impact on grazing conditions. There is a leader follower system in place where 11 dry cows clean out the pasture left by the 20 cows & calves ,which will be weaned shortly. Also, the calves get priority access to the best calves by forward grazing ahead of the cows. The 11 dry cows are left in the paddock until it is grazed off to 4cm.
2ton of lime per acre has also been spread on low ph soils.
The last rotation started on the week of October 7th. The autumn rotation planner is used to have a closing plan that will "stretch" out the grass until mid -November while resting paddocks to supply grass in spring. The target is have 60% grazed by November 3rd with the remaining 40 % by November 24th . See below the areas that need to be grazed per week in order to achieve same.
There are 2 plots with clover and these will be grazed as bare as possible <4cm and will also be grazed last in the autumn rotation. It is important that light is able to penetrate the base of these plots over the winter.
Performance
---
The 2022 calves were weighed on September 9th. Both bulls and heifers are above the national targets with the bulls averaging a weight gain of 1.37kg/day and weighed 320kgs while the heifers averaged 1.17kgs/day and weighed 278kgs. This is excellent performance. See weanling management.
Weanling Management
The weanlings have been forward grazed all summer ahead of the cows. Meal at a rate of 1kgs/head/day was introduced in the first week of September. Simple man-made troughs are used to feed the meal . This allows all of the weanlings to access and eat meal . Forward grazing makes the weaning process a lot more stress – free also as it helps breaks the maternal bond. 1-2 cows are simply removed from the group leaving their progeny behind with the need to house in the slatted shed.
The weanlings have all received their second booster shot of IBR and with Bovipast in early September. They are now fully covered prior to weaning and housing.