Cathal Irwin January/February 2023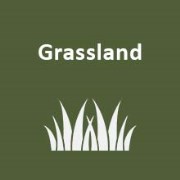 Grassland
Getting the first rotation started
Using the soil sample results to plan fertiliser for 2023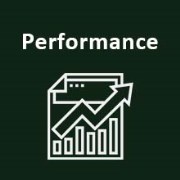 Performance
Calving starts in early Jan and all calved in 6 weeks
Bulls close to the finish line
Breeding
Breeding plan for this year
Grassland
---
Grazing commenced on the 26-02-2023 with some light store weanlings. The first rotation will not fully begin until I get the average farm cover up over 700Kg dm/ha. It is intended to spread 20units per acre of Protected Urea on the grazing platform by mid March.
On the 24th of January approximately 20,000 gallons of slurry was applied to over 12 acres of grazing ground (1700gals/acre) that had low covers of grass .This was all spread via low emission slurry spreading. As 82% pf the farm has a P index at 3 and/or 4- the is very little chemical P allowed . However, the farm is low in K so this year Cathal will be spreading only protected Urea and Muriate of Potash to address the low K. There was also some lime required 86 ton in total so last August all the land got 2 ton of lime per acre, and Cathal will see the benefits of it this year.
Performance
---
The cow type is mainly Simmental crossing a terminal Charolais bull back over them.Calving started in January and Cathal like to have a compact calving period to keep the progeny uniform for sale and it reduces labour once the calving period is over. The cows and calves can be treated all as one group for management at grass and dosing etc. Calving finished in 6 weeks.
The calving report from ICBF states that the 15 cows calves inside 6 weeks with no mortality.
The calves are allowed to creep to grass every day. This helps breaks the bond and gets the cows cycling quicker for breeding. It also reduce labour and straw usage. The cows are being fed adlib second cut silage and minerals only. Cathal calves the cows in body condition score of around 3 and he finds this is sufficient to carry them through until they get to grass with good quality silage.
Bulls:
The bulls were weighed on the 06-02-2023 and averaged 631kg, they have averaged 1.99kg/head / day since last weighing on the 28/12/2022 and 1.44kg / day since birth.
They went into the shed last September and were on 4kg of 16% protein nut. On the 10th of October they were moved up to 6kg / head/day. Since the 6th of December the bulls are on 9.5kg/ of 13% protein high maize ration. Cathal intends to start drafting the bulls to slaughter the heaviest bulls at 15 months of age to the factory in mid March.
Breeding
---
Breeding of the January calved cows will start in early March. To source high value replacements Cathal plans to use sexed semen from bulls like Curaheen Gunshot and Cavelands Jolly. These cows selected will be the most high value maternal ones. This simplifies the breeding policy and allows Cathal to source females within his own herd . With a herd of this size, 3-4 heifers are required annually. The CH terminal bull will be used on the remainder of the cows.
Replacement heifers have been selected and They are four- and five-star replacement heifers and will calf down at 24-26 months of age. Cathal plans to use sexed LM2014 on them as he always likes to calf a heifer with a heifer calf.