Cathal Irwin March April 2023 update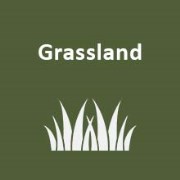 Grassland
Cows remain housed due to the bad weather in March
Cathal manages to close silage on April 1st
April grass wedge- staying on track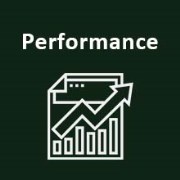 Performance
Cattle weighed on the 25th of March
Bulls slaughtered at u 16 months
Grassland
---
As a farmer in the west of Ireland, Cathal is used of a long winter and wet weather in March is to be expected . At the same time, getting cows that calved in January out to grass is a priority. This was delayed until the end of the month but the calves had access to a reseeded silage field where they grazed contently and went back into the shed at night. This helped in maintaining animal performance.
The silage ground got slurry during the dry spell in February and 80 units of Protected urea was applied on April 1st. Making good quality silage is a priority for the farm so the crop will be fit to cut in the third week of May. To protect the silage field that was reseeded last year – the fertiliser was applied using a quad. Also 0.0.50 was applied as the silage areas are low in K.
Cathal started measuring on the 10th of April and is measuring every 5 days . Growth has been variable with a low rate of 8kgs/DM/ha per day in early April to a peak of 72kgsDM/ha. This highlights how grass growth can be so variable and needs to be walked on a weekly basis.
The average farm cover on the last week of April is 987kgs/DM which is ideal for the part of the west.
Demand is at 46kgs/DM/day and with growth at 26kgs/DM – the AFC cover might reduce unless growth picks up in May. There is however, plenty of grass on the farm with 21 days ahead. The target for this time of year is 14-16.
The grassland area got ½ a bag of Protected urea per acre on April 1st. So overall, Cathal is content with the grass situation but to keep control of grass there is a possibility of having to take over heavier covers in May.
Picture 1: Grass cover on the 29th March, 2023.
Picture 2: Oversowing of clover in April- seeding clover appears
Performance
---
Cathal weighed last years males and females on the 25th of March. The males averaged 573kgs giving an average daily gain of 1.24kgs while the average weight of the heifers was 415kgs . The ADG of the heifers is 0.88kgs- this should be closer to 1 kgs ADG.
Picture: Under 16 month old bull beef