Eamon & Donnchadh McCarthy February Update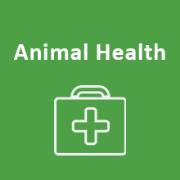 Monitor health status of stock on the farm
Take faecal egg samples to check that dosing products are effective on the farm
Watch new born calves for any signs of scour
Watch for any health issues in stock, especially lameness as stock are turned out to grass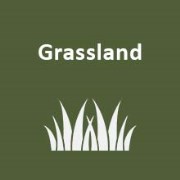 Grassland priorities
Prioritise young stock and calved cows for turnout to grass when conditions allow
Aim to spread 20 units of protected urea per acre on grazing ground by early March when weather is suitable
Use the spring rotation planner on Pasturebase Ireland to ensure that enough area of ground is being grazed per week to set the farm up for the next rotation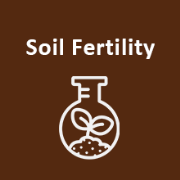 Complete a fertiliser plan with your advisor
Take soil samples if no slurry/dung/fertiliser is spread on land yet. Use recent samples if available
Draw up a chemical and organic fertiliser plan with your advisor
Keep slurry for silage ground where possible to replace nutrient offtake
---
Animal Health
Faecal egg samples were taken from the spring cows and weanlings bulls and sent for analysis. They were negative for coccidia, lungworms, tape worms, stomach worms and liver fluke. They showed a low positive result for rumen fluke, but as these are naturally present in all stock they are not at a level for concern at present. The weanling bulls had received Bimectin 1% on 27th of December which treated for lung worms, stomach worms and lice, and the cows have gotten no dose to date. This means that there is no evidence of anthelminthic resistance to the dosing product being used on the farm, and also shows a strong level of natural immunity in the cows which is great as it reduces the need for unnecessary dosing, and has no health burden on them.
The cows are vaccinated against rotavirus, coronavirus and e.coli scours which also reduces any workload that would be associated with sick calves. However coccidiosis is an issue on the farm so calves will continue to be monitored for that.
There have been three incidences of lameness in two autumn cows and one spring cow. They were both treated for it on veterinary advice and one was pared. Neither were caused by digital dermatitis (mortellaro) which is a highly infectious hoof disease that is typically bought in through purchased animals, which is a relief.
---
Grassland
The autumn calves were let out to grass by day, but have since been housed due to weather conditions. When the ground allows, they will be let out again and given access to a new paddock near the yard.
As all calved spring cows and yearling heifers are grazing full time, there is a significant grass demand on the farm. Eamon and Donnchadh will be batching up cows as soon as ground conditions allow, to help graze paddocks faster and allow sufficient time for re-growth until the second rotation.
Spreading 20 units of protected urea across the farm on dry, fertile, perennial ryegrass fields will be a priority to boost grass growth on the farm as soon as weather conditions allow.
The grass on the farm was measured on 14th of February, and the farm had an average farm cover of 1107 kg DM/ha, with a growth of 10 kg DM/ha since the previous measurement on 31st January.
Eamon and Donnchadh are using the spring rotation planner on Pasturebase to help monitor their spring grazing targets to ensure that they do not run out of grass, but also to allow sufficient time for re-growths on paddocks before the second rotation starts. Their target is to graze ~4 ha per week and at present they are meeting this target. However as there are cows spread across a few paddocks on the farm, it makes it more challenging to assess this until they are grouped together. By recording grazing dates on Pasturebase Ireland as stock are moved from a paddock and measuring regularly, it is an excellent way of monitoring their progress.
---
Soil Fertility
Eamon and Donnchadh received their new set of soil sample results and a fertiliser plan was drawn up for them. The biggest area for improvement is the soil pH, as all of the farm has a pH of less than the target of 6.2-6.5. The lime application will be split across the farm over the next 2 years, with the main focus for this year on the fields that have the lowest pH and so the greatest requirement.
31% of the farm is in index 3/index 4 for phosphorus and 85% of the farm is in index 3/index 4 for potassium. The remaining slurry on the farm will be kept for the silage ground, as this has the biggest nutrient offtake and slurry will be the cheapest option to replace the nutrients. This can be topped up with 1.5 bag of protected urea per acre.
The grazing ground will mainly get 18-6-12 between March and August, to replace nutrient offtakes and to help build the soil indexes. 18-6-12 is well balanced for grazing offtakes (typically 8 units of phosphorus and 12 units of potassium per year, based on Eamon and Donnchadh's stocking rate).
Protected urea will be the main nitrogen source on the farm this year. It will be spread as necessary on grazing ground, a decision which will be made by monitoring grass growth rates on the farm by measuring grass and inputting the information into Pasturebase Ireland.