Eamon & Donnchadh McCarthy January Update
Scan autumn calving cows
Identify stock that are in calf
Make a plan to off load cull cows
Estimating stock numbers for next winter will help to develop a silage plan for 2022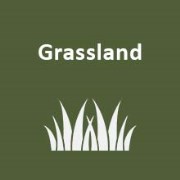 Grazing conditions are suitable for light stock
Complete a grass measurement for your farm
Prioritise getting younger cattle to grass first, especially replacement heifers
Have a plan what paddocks you want to graze first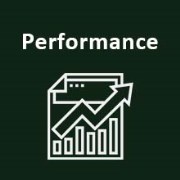 Analyse slaughter information for your farm
Look at slaughter performance reports on ICBF – grade, fat score, carcass weight
Examine which animals performed well and why
Build this into your breeding and management plan on the farm
---
Breeding
The autumn calving cows were scanned on the 31st of December. 20 females were scanned and 18 were confirmed in calf. Out of this, 4 heifers were bred and 3 held in calf, and 16 cows were bred with 15 holding in calf.
All autumn calving cows were bred by artificial insemination, and 80% of all animals bred held to the first serve.
The heifer and cow that did not go in calf will be finished off grass after weaning, and sold to the factory around May. One cow was not bred at all as she suffered with mastitis and she will be finished off of grass too. Knowing that these cows are not in calf will minimise the amount of time they spend on the farm, which will also reduce the feed demand. It also allows Eamon and Donnchadh to plan how much silage they will need to make this year to ensure adequate supply for next winter.
---
Grassland
Eamon and Donnchadh measure the grass on their farm on 21st of January and had an opening farm cover of 1150 kg DM/ha, which is very high due to closing paddocks early and good growth over the winter. The covers range from 708 kg DM/ha to 1674 kg DM/ha.
There will be a significant grass demand on the farm as all cows are let out straight to grass after calving. They will start calving from early February. However Eamon and Donnchadh decided to take advantage of the good grazing conditions and let the weanling heifers to grass full-time on 24th of January. They. They have started grazing off the silage ground to ensure that there is a clean sward for producing good quality silage on the farm. This will reduce their feed and bedding costs, will allow them to gain more weight from grass, and will reduce labour associated with feeding and bedding them.
Eamon and Donnchadh are considering setting up a paddock beside the shed for the autumn calves so they can get them to grass without the cows. This will reduce their feeding and bedding costs, improve weight gains, and help to break the cow/calf bond to reduce stress at weaning, which will be around April when the cows will go to their SAC land for summer grazing.
---
Performance
Two 2020 autumn born bulls were slaughtered at 15.5 months of age on 29th of December. There was one day between when both bulls were born.
One bull graded U-3+, weighed 407 kg carcass weight and made €1807. The second bull graded R-3-, weighed 336 kg carcass weight and made €1452 (€355 difference). The two bulls were different breeds (Aubrac and Parthenaise) but received the same treatment throughout their lifetime. Slaughter reports are available to farmers who have ICBF Herdplus and they provide this detail for all animals slaughtered on the farm.
The difference in performance between these two animals indicate that breeding and the cow's milk played a significant role. The more profitable bull always had a higher weight gain per day than the least profitable bull when they were weighed on the farm. The cow/bull combination was carefully considered when their dams were being bred.