Eamon & Donnchadh McCarthy July/August Update
Scanning results for spring herd
Spring calving cows can be scanned 28 days after the last one is bred
Review conception rates from the spring ( Target 70% conception rate to first serve)
Calving has started for the autumn herd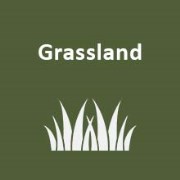 Continue measuring grass
Continue to watch grass growth and demand closely
Don't let average farm cover drop below 550 kg DM/ha
Compare grass growth and demand with the previous grazing season to see where challenges are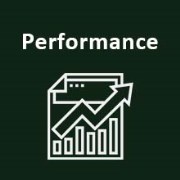 Slaughtering remaining U16 month bulls
2021 spring born U16 month bulls should be slaughtered by now
Target 400kg carcass weight
Regular weighing can help to draft finished animals as they come fit
---
Breeding
Autumn calving has started on the farm with 4 live calves on the ground to date. They calved themselves with no assistance needed. Five more in calf heifers are due to return from Youghal closer to their calving date. There are 3 heifers and 15 cows due to calve in autumn in total.
For management purposes they are out at grass on a paddock close to the yard by day and brought in at night so that Eamon can watch them on the calving camera.
The spring herd were scanned on 12th July. There are 23 cows in calf out of 29 served, although one cow's embryo had a weak heartbeat and will have to be scanned again. There were 10 heifers in calf out of 11 served. They were bred over a 6 week period from 1st May to 12th June. Overall the conception rate to first service was 68% which was very close to the target of 70% and the overall conception rate for the herd was 82.5% in the 6 week period.
One other cow was already selected for culling due to bad legs and poor temperament of her progeny. The cows that aren't in calf will be finished at grass in the autumn, so there will be 7 cull cows in total.
---
Grassland
Grass was measure don 23rd of June and showed a farm cover of 809 kg DM/ha. The growth over the previous week was only 22 kg DM/ha and demand was up at 46 kg DM/ha, however there are still 18 days of grass ahead on the farm.
Although some of the stronger paddocks have grown well since the last grass measurement (now just under 2000 kg DM/ha), Eamon will not be taking out any paddocks for silage due to the lower growth rate. Silage ground will be cut over the next week if weather allows and that land will then be available for grazing. Protected urea was spread at a rate of 18 to 22 units of nitrogen/acre in June and Eamon is trying to avoid spreading more if possible. This will reduce his costs and is also giving the clover a chance to work on the farm. The grass growth appears to have increased significantly since the previous week but Eamon will watch the farm cover, growth rate and days ahead on his next grass wedge to decide if further fertiliser will be needed this month.
Since Eamon and Donnchadh have increased stock numbers since last year, they are seeing this reflected in the herd demand at grass. In 2021 the demand hovered between 20-30 kg DM/ha during the main grazing season and growth was typically higher than this across the year. This year the demand has fluctuated between 30 and 55 kg DM/ha and growth has only exceeded demand on 6 occasions. Focusing on soil pH, soil indexes for P and K, paddock sizes and strategic use of slurry and chemical fertilisers will help boost the growth on the farm to balance it with the stock demand.
---
Peformance
The spring born calves and cows will be weighed this weekend for the BEEP scheme and to see their performance at grass.
Two spring bulls were slaughtered on 4th July. They were an average carcass weight of 446kg and graded U-3= and U=2= at 16 months of age. The last 3 spring born bulls were slaughtered on 28th July. They were weighed on 2nd July and were 628 kg on average, gaining 1.01kg/day since the previous weighing in June. However one bull gained no weight over the 28 days which indicated that he is definitely fit for the factory, even though he is only 580kg. This is in comparison to another bull that gained 2.04kg/day since June and was 671kg live weight. They killed out at an average carcass weight of 403kg and graded U=3-.
The 2021 born autumn bulls (4) are being fed ~6kg of a 14% CP ration at grass since about 3 weeks ago and will be gradually built up to 8kg over the next month. They were getting 1kg of barley at grass until then.
Stock Group
No. Cattle
Weighing Date
Average Weight (Kg)
ADG Since Last Weight
2021 Autumn Bulls
4
02/07/22
451

2.12 kg/day

(Since 02/06/22)
2021 Spring Bulls
3
02/07/22
628

1.01 kg/day

(Since 04/06/22)
Three cull cows from the autumn herd were slaughtered on 4th July off of grass. They were an average carcass weight of 391kg and graded R-4- on average, making an average price of €1914.