Eamon & Donnchadh McCarthy March Update
Review calving performance & start planning for 2022 breeding season
Identify any issues that occurred at calving
Select cows for breeding replacements from (quiet, milky, good fertility, good growth rates in calves)
Choose suitable AI bulls to complement cow traits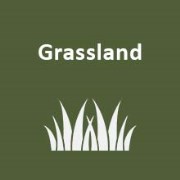 Continue to measure grass
Record graze dates to update spring rotation plan figures
Spread at least 20 units protected urea/acre this month to help grass growth
Watch grass growth rates on farm and buffer feed if necessary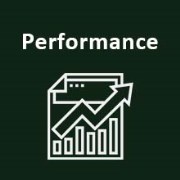 Weigh finishing cattle to monitor weight gains
Ensure they are all performing well
Split finishing bulls by weight as they come closer to finishing
Identify animals that may have higher kill out percentages so that they can be slaughtered before going over weight
---
Breeding
All 31 spring calving cows are currently calved on the farm and there are 8 heifer calves and 23 bulls.
The spring calving spread on the farm was just under 5 weeks on the farm which is very impressive. Eamon and Donnchadh's herd are within the top 10% of herds for most breeding KPIs as outlined in the table below. All females on the farm are bred through artificial insemination so the AI sired calves is typically 100%, but 7 in-calf heifers were bought in for the autumn herd that were in calf to a stock bull. These were also over 26 months of age at their first calving, but all of Eamon & Donnchadh's home bred replacements calved down between 22-26 months of age.
It is estimated that by increasing the number of calves per cow per year from 0.86 to 0.96, calving heifers at 24 months of age instead of 32 months and increasing the 6 week calving rate from 54% to 80% will generate a net margin of over €165 per cow on suckler farms.
| | | |
| --- | --- | --- |
| Key Performance Indicator | Eamon & Donnchadh's herd | National average |
| Calving interval | 355 days | 395 days |
| Mortality (dead at 28 days) | 0% | 2.36% |
| Calves per cow per year | 1.01 | 0.86 |
| % heifers calved 22-26 months of age | 59% | 23% |
| Spring 6 week calving rate | 100% | 54% |
| Autumn 6 week calving rate | 100% | 62% |
| Recycled cows | 2% | 17% |
| AI sired calves | 85% | 16% |
Eamon and Donnchadh have selected bulls for breeding the spring calving cows to. They will start breeding on 1st May for a period of 6 to 8 weeks. For the first calving heifers they prioritise easy calving bulls.
They are breeding replacements from the highest Eurostar cows and are looking for positive daughter milk figures, low daughter calving difficulty and good carcass weight so that any bull calves can still fit into the U16 month bull system.
Terminal bulls selected for cows aim to have over 40kg carcass weight, >2 on carcass conformation and a maximum of 9.5% on cow calving difficulty.
Some of the bulls selected from include SI4147 (replacement and terminal), LM2014, PT2165 (terminal), LM7599 (replacement), CH4321 (terminal), AU4683 (replacement), CH4252 (terminal), CH4082 (terminal) and CH7503 (terminal).
---
Grassland
The autumn calves have not been let back to grass yet since the weather broke but the yearling heifers are still grazing full time.
One group of cows and calves are at grass, the remainder of the spring calving herd had to be housed on the 9th of March due to deteriorating ground conditions. They will be let back to grass soon.
The farm cover was 690 kg DM/ha on 15th March. There was a growth rate of 7 kg DM/ha since the previous cover on 1st March. The current demand for the grazing heifers and some spring cows is 9 kg DM/ha with 77 days ahead.
Protected urea has been spread at a rate of around 23 units/acre on 8 paddocks between 3rd and 16th March. The same rate will be spread on the rest of the grazing paddocks in the coming week while ground and weather conditions are suitable.
The silage ground is now closed up for the spring and 2500 gallons of cattle slurry was spread per acre using the dribble bar.
Eamon and Donnchadh are using the spring rotation planner on Pasturebase to help monitor their spring grazing targets to ensure that they do not run out of grass, but also to allow sufficient time for re-growths on paddocks before the second rotation starts. Their target is to start the second rotation at the end of March/early April and to have 100% of the farm grazed by then. They currently have 64% grazed up until 18th March but as the target is 75% they are doing well considering the bad weather that came in early March.
---
Performance
The spring born bulls for finishing under 16 months were weighed on 17th March and averaged 557 kg, having gained 1.62 kg/day n average since their previous weighing on 19th February.
The yearling bulls have been split according to weight into 5 separate pens and have been built up to almost ad-lib ration. The heaviest bulls (500kg+) are eating 16 kg of ration per day and the lighter ones are eating about 10 kg per day.