Eamon & Donnchadh McCarthy March/April Update 2023
Using all info available when making breeding decisions
Using genomic information when selecting replacement heifers
Trying out sexed semen this spring
Matching AI bulls to cows on the farm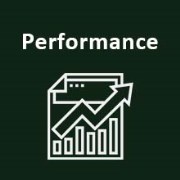 Under 16 month bulls
Under 16 month bulls were weighed
All on ad lib ration now
Drafting for slaughter will begin in April
Range of habitats on the farm
BMPI completed for the farm
Acceptance into the ACRES scheme
SAC ground in Youghal is an excellent habitat
---
Breeding
Eamon & Donnchadh use 100% AI which allows them to pick the best maternal and terminal bulls available.
All calves born on the farm are registered by DNA, which means that genomic evaluations are available for heifers well before they are bred at 15 months of age. Once the heifers are genotyped, Wetherbys are contacted to obtain the myostatin information for the heifers, AKA the 'double muscling gene'. This indicates if heifers are likely to produce double muscled calves with heavier birthweights or not. All of this information helps to make more informed breeding decisions and AI bulls are selected to suit individual heifers and cows.
Both the autumn and spring breeding seasons are restricted to 6 weeks which is useful for labour management, but creates a challenge for sourcing replacements as there is a replacement rate of 25-30%, instead of the standard 20%. Therefore Eamon & Donnchadh have decided to use sexed semen for the first time this year. They plan to breed all maternal cows that come bulling in the first 3 weeks of the breeding season to a sexed Simmental bull, SI4147. The main difference with using sexed semen is that females must be bred at 14-20 hours after the start of standing heat to achieve the best conception rates. Click here to learn more about Using sexed semen in the suckler herd (pdf).
View the video below to see how Eamon & Donnchadh pick bulls to complement their cows;
Eamon & Donnchadh are using Simmental bulls and an Aubrac bull as their maternal bulls for breeding replacements this spring. The average Eurostar value of the bulls being used is €192. As the herd replacement index is €123, the potential replacement value of any heifer calves will be €158.
The terminal bulls are mainly Charolais genetics, with one Limousin bull being used and they have an average value of €146 on the terminal index.
---
Performance
The 2022 spring born bulls (24) have all been gradually built up to an ad-lib diet, consisting of approximately 5kg of home-grown barley, 6kg of a 14% CP ration and >70% DMD silage.
They are housed in a straw bedded shed and have constant access to clean water, which is checked daily to make sure that troughs are working properly and are cleaned out. There are 4 groups of the bulls and they are divided by weight. The average date of birth is 16th February 2022 and this only ranges from 2nd February to the 7th of March.
They were weighed on 25th March and were an average weight of 577kg (range 502 – 722kg). They gained 2.41 kg/day since the last weighing on 11th February.
Drafting for slaughter is expected to start from April by weight and fat cover. The bulls will continue to be weighed and handled monthly to assess these.
---
Biodiversity
The farm is making a good contribution to biodiversity already as there are many mature hedges and trees in situ. Hedges over 1.5m in height are desirable as they provide suitable nest sites for birds with cover above and below their nests.
Escaped hedges (untopped/treelines) naturally contain flowering thorn trees. Topped hedges may contain individual flowering thorn saplings or tress if they are retained. These provide flowers for bees and fruit for birds and small mammals. New thorn sapling provide song-posts and thorn trees for the future.
Farmed landscapes with an average field size of less than 5ha provide numerous benefits such as shelter, networks for nature and corridors of movement for birds, bats, bees and butterflies to move through the countryside. In this case the average field size can be calculated by dividing the land area in hectares by the number of fields – which are surrounded by permanent biodiverse boundaries. Biodiverse boundaries include hedges, watercourses, and vegetated margins etc., not wire fences.
Field margins also provide important habitats on the farm. In the tillage fields they can be left uncultivated to allow native wildflowers and grasses to grow. In both the tillage and grassland fields on the farm they should be left unsprayed to retain these wildflowers and grass habitats. However noxious weeds such as docks, thistles, ragwort, common barberry, male wild hop plant and wild oats can still be spot sprayed.
Watercourse margins provide further protection for watercourses to avoid nutrient and sediment loss and allows space for native wildflowers and grasses to grow. All watercourse banks should be fenced on the farm, with margins over 1.5m. There should be no livestock drinking access to any watercourse.
The biodiversity management practices self-assessment tool for linear habitats is useful for assessing your farm. The target score is 8/8 and it helps to identify areas for improvement. In Eamon & Donnchadh's case they scored 6/8. They can improve this score by changing the following practices on their farm:
Not spraying field margins for briar control
Fencing all watercourses 1.5m form the top of the bank
The self-assessment tool is available here.
The land on the out farm in Youghal is a protected area by law. Eamon and Donnchadh maintain this extensive grassland by grazing autumn cows on it at a low stocking rate over the summer. There is no organic or chemical fertilisers applied to it, nor any sprays. No silage is cut from it either. The cows thrive well there and there are many positive indicator species present, with no perennial ryegrass which indicates a high quality habitat.