Eamon & Donnchadh McCarthy September/October Update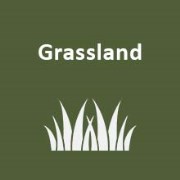 Meeting Autumn Targets
Continue to measure the grass on your farm weekly
Target farm cover of >1000 kg DM/ha in September
Target over 25 days of grass ahead for September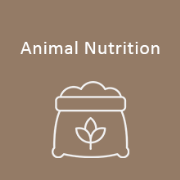 Winter feeding plans
Autumn 2021 born bulls should be housed for finishing under 16 months of age
Cattle for finishing should be fed ration at grass now to reduce costs over winter
Complete fodder budget to assess fodder reserves for winter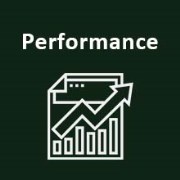 Weighing for BEEP Scheme
Cows and calves should be weighed pre-weaning for the BEEP scheme
Target a 200 day weight >250kg for heifers and >300kg for bulls
Finishing cattle should be weighed once per month to monitor weight gains
---
Grassland
Eamon measured grass on 5th September. He had a farm cover of 770kg DM/ha, with a growth rate of 28 kg DM/ha and a demand of 38 kg DM/ha. There were 20 days of grass ahead. Considering the reduction in grass growth rates and the lack of rainfall over the last month, this is good for the farm. The targets for this month are to have a farm cover of >1000 kg DM/ha and >25 days of grass ahead.
No fertiliser has been spread on the farm since the end of June. Because of this, there would be a response to 15 units protected urea/acre, but Eamon is hoping that the soil mineralisation after the rainfall will release enough nitrogen to help prolong the grazing season.
There is also watery slurry remaining in the slatted tanks from the finishing bulls which can be spread on paddocks when weather conditions allow with the dribble bar. While ground conditions are good, heavy rain showers are giving cause for concern of nutrient run-off.
Second cut silage was done on 5th August. It yielded as expected, averaging just under 2.6t DM/ha (5.3 bales/acre) across the 5 fields.
---
Animal Nutrition
There are 4 autumn 2021 born bulls being fed for finishing under 16 months of age. They are now housed full time and are on ad lib ration. They are eating 12-13 kg/head/day which consists of approximately 9-9.5kg of 8.6% CP straight barley, with the remainder being made up with a 15% CP beef nut and silage. Eamon and Donnchadh sent a sample of their winter barley for feed analysis. This will help them to ensure that cattle have a balanced diet.
There are 8 heifers and 2 cull cows being fed at grass in the last 3 weeks. They are getting 4.8 kg straight barley/head/day. A further 6 cows will join them at the weekend as the calves are being weaned from them. They are grazing low covers of grass and it would be worth housing them to ensure that they are slaughtered before the rest of the herd are housed due to space allowance. It would also help to build covers for the autumn to try and extend the grazing season for the rest of the herd.
Eamon & Donnchadh updated their fodder budget for the year since harvesting their second cut silage. They entered their expected stock numbers, along with expected ration feeding levels and have budgeted for a 5 month winter. Then they entered the dimensions of the silage pit on the farm, along with the number of silage bales that will be available for feeding. They are in a fortunate position as they are not currently feeding out any silage to slow the grazing rotation and are not eating into their winter reserves. Based on the information inputted, the PastureBase Ireland system shows that there is sufficient fodder reserves on the farm for this winter.
Any concentrate fed will be balanced for energy, protein and minerals. Eamon has priced distillers at €390/t and soya bean meal at €600/t to stretch out the home-grown barley.
---
Performance
The 2022 spring heifers (8) were weighed along with their dams on 1st August for the BEEP scheme. They averaged a 200 day weight of 275kg which was well above the target of 250kg, gaining an average of 1.17kg/day. Their actual weight on the day was 243kg.
The 2022 spring bulls (24) had a 200 day weight of 295kg, just shy of the target 300kg. They gained 1.25kg/day. Their actual weight was 252kg on the day.
The weaning efficiency (calf 200 day weight as % of cow weight) for the herd is 42%, which is right on target. This target must be hit in order for calves to be 50% of their dam's live weight at weaning time.
The other groups of stock weighed are outlined below.
The calves from the cull cows are now being weaned so that the cows can be finished before the main herd is housed. Nose paddles are being used to prevent calves from suckling for around 1 week before weaning and the cows are taken out of the group, causing minimum disruption to the weaned calf's environment which Eamon and Donnchadh find works well. The calves aren't creep fed and the remainder will be weaned in mid-October.
Stock Group
No. Cattle
Weighing Date

Average Weight

(Kg)

ADG Since Last Weighing
2022 Spring Heifers
8
01/08/2022
243

1.16 kg/day

(Since birth)

2022 Spring Bulls
24
01/08/2022
295

1.25 kg/day

(Since birth)

2021 Autumn Heifers
12
01/08/2022
364

0.72 kg /day

(Since 22/05/22)

2021 Autumn Bulls
4
26/08/2022
556

1.9 kg/day

(Since 30/07/22)

2021 Spring Heifers
5
30/07/2022
519

1.35 kg/day

(Since 22/05/22)

2020 Autumn Heifers
3
30/07/2022
565

0.99 kg/day

(Since 22/05/22)