Ed Curtin February Update
Review financial performance for 2021
Complete profit monitor
Identify areas for improvement
Plan how these improvements can be made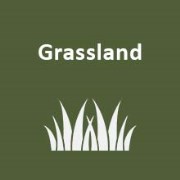 Measure grass to assess farm cover
Walk farm and measure grass
Enter information onto Pasturebase
Have a grazing plan for when weather conditions allow for stock turnout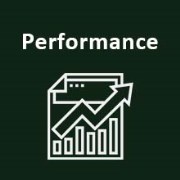 Monitor animal performance
Weigh stock to ensure they are meeting their targets
Monitor finishing stock so that they don't go over fat
Do the sums to see if it makes sense to finish cattle or to sell live
---
Financial
Along with local advisor Enda Maloney, Ed completed his annual profit monitor. His output per livestock unit was 500 kg/LU which is excellent. This is the total kg of beef produced per livestock unit on the farm, and is the biggest indication of overall animal performance on the farm. It is affected by:
Production per cow (cow fertility, bull fertility, calving pattern and mortality)
Performance per head (live weight gain at grass, live weight gain indoors (silage quality), level of meal feeding and animal health)
His adjusted stocking rate was 1.51 LU/ha which is good considering the heavy nature of the home farm.
In 2021 Ed paid an average price of €219 per calf. Some of these were over 6 weeks old at purchase and others were younger. He is re-considering buying calves this year due to increased rearing costs and the labour associated with them. He plans to buy them when they are over 6 weeks of age if possible.
Ed also purchased maiden heifers last year for breeding. He finds it challenging to source high quality replacements at a reasonable price, but as he has sufficient heifers for breeding this year he hopes that his expense will be significantly reduced.
For 2022, Ed's biggest focus will be on reducing his purchased concentrate (€299/ha) and animal health/vet costs (€178/ha). He had a health issue with calves when they went to grass last year where they developed coppery-coloured coats and didn't thrive well, so they will be monitored closely. His contractor bill was higher than normal last year as he cut extra rushes in the hen harrier land, so that will be reduced this year too (€211/ha).
This year he will use the cost control planner to monitor costs, and will use this to record the variable costs according to the calf to beef or suckling enterprise to give him an accurate picture of each system.
---
Grassland
Ed measured his home block of land on 14th of February using the plate meter and the measurements were recorded on PastureBase. The average farm cover was 1055 kg DM/ha and the soil temperature was 5.6oC.
A lot of rain fell over the weekend and a lot of the land was saturated and will need time to dry out before any stock can be let out to grass. However Ed has picked a sheltered paddock beside the yard that would be very suitable to let his autumn born weanlings to when conditions allow. He will run a double strand of electric fence along the passageway to get them used to the electric fence and prevent them breaking out. He is also considering moving around the stock in pens so that the cows will be in the pen closest to the door where the calves will be able to enter and exit the shed which will be easier for moving them.
---
Performance
Ed slaughtered 21 Angus and Hereford cross steers on27th January. The average carcass weight was 343 kg (range 316-367 kg) and the average grade was O+3+ at 22.6 months of age. They made an average price of €1578 each.
Ed's personal target for these was 335kg carcass weight and to make an average price of €1500 per head so they have exceeded expectations for him.
Seven cattle were sold live. Four bullocks were sold at an average weight of 590 kg and made €1470. Another bullock weighed 585 kg and made €1360. Two cull cows were also sold at 735 kg, making €1870 and 670 kg, making €1620.
The dairy beef cattle that were grazing late in Boherbue have been brought back to the home farm. They were weighed on 12th of February and averaged 342 kg, at an average weight gain of 0.82 kg/day since their previous weighing on 9th October.