Ed Curtin January Update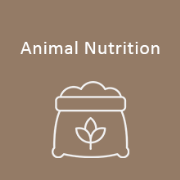 Excellent silage quality is reducing meal costs over winter
Mark what fields bales were made in
Test silage
Balance diet accordingly with ration for energy and protein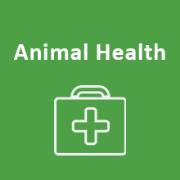 Partial conversion of a shed to allow for extra feeding space and ventilation
Check for cobwebs/dusty sheeting in sheds which indicates poor ventilation
Measure feed space allowances for stock
Look at options to rectify if necessary
Breeding for autumn calving
A pre-breeding scan can identify any breeding issues that need to be rectified early on
Record bulling dates of breeding females
Have set breeding dates to condense calving spread
---
Animal Nutrition
Ed produces excellent quality silage for his autumn calving cows and young stock which regularly exceeds 70% dry matter digestibility (DMD). The DMD is a measure of the nutritional quality of the silage. He knows what field his bales are made in after stacking and samples them to assess the quality.
Ed's first sample was 73.5% DMD, with 14.2% crude protein. As a result, the autumn calving cows and bought-in dairy bred weanlings only needed 1kg of a 14% crude protein ration per day. It also reduced the amount of meal required by his dairy bred finishing cattle to 6kg of a 12% crude protein ration. This is crucial for profitability on Ed's farm as all stock are a priority over winter in his autumn calving and calf to beef/store system.
---
Animal Health
This year Ed knocked a wall that was located at the back of his 4 bay slatted shed. He inserted sheeted doors which move on a bearing and can be opened and closed. This allowed for extra feeding space for his finishing stock, which require 0.6-0.6 m/head when eating ration. There is now between 0.94-1.04 m/head feed space available to them. The doors can also be opened to allow for extra ventilation in the shed on a calm day, or closed to prevent draughts on a windy day.
---
Breeding
Ed scanned the 9 heifers and 18 cows before breeding. Through this, he discovered one cow that had an infection and needed to be treated with an antibiotic. This saves him valuable time and money before breeding her.
As is it 100% AI that is used on the farm, bulling dates are recorded for the heifers and cows so that he can estimate when they are due to repeat, which is typically 21 days later.
There are also set breeding dates in place on the farm. This year breeding began on 21st of October 2021 and will end on 10th of February 2022, which is approximately 15 weeks. This helps to keep the calving spread tight and ensures that all heifers and cows are bred before going out to grass. Any cows or heifers that aren't in calf at scanning are sold.