Ed Curtin January/February Update 2023
Reviewing autumn calving performance
Looking at the ICBF calving performance report
Improvements in calving interval and 6 weeks calving rate
Mortality was high versus the national average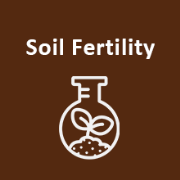 Nutrient applications for 2023
Updating NMP for 2023
Planning lime applications for the year
Correcting soil pH will help to reduce chemical N used on the farm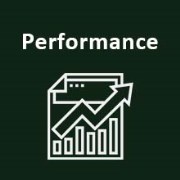 Slaughter performance
Dairy beef cattle from 2021 slaughtered
Carcass weights averaged at 340kg
Average grade was O=3=
---
Breeding
With the autumn calving finished on the farm since 12th November, it is a good opportunity to review the ICBF calving performance report. 25 females were eligible to calve and 16 cows & 8 heifers calved down in total. Key figures to look at include;
Calving interval – The average number of days between successive calvings for cows calved during the period. For Ed's herd this is 389 days, which is ahead of the national average of 393 days. It was a significant improvement from 2020/2021 where the calving interval was 414 days.
Mortality – One calf died at birth to give a 4% mortality rate at birth (national average 0.86%) and a further calf had died before 28 days to give an 8% mortality rate at 28 days (national average 2.07%).
Calves per cow per year – The number of calves per cow per year, expressed as a proportion of all eligible females in the herd. This figure was 0.86 for the herd, compared to the national average figure of 0.87.
Autumn 6 week calving rate – The number of cows calved within the first 6 weeks, as a proportion of all cows calved during the autumn. This was 63% for Ed's herd, slightly above the national average of 62%. This has increased from 47% in the previous calving season.
Other figures to note were that 2 cows were 'recycled', or slipped from one calving season to the next. These were two spring calving cows that moved into the autumn herd in 2022 as there is no longer a spring calving herd on the farm. 100% of the calves were born to AI sires. 3 cows were culled during the period and 6/8 heifers (75%) calved between 24-26 months of age.
---
Soil Fertility
Ed had his nutrient management plan updated for 2023 to account for any lime spread in 2022. The soil sample results show that the rented land in Boherbue has a low soil pH and as such has a very high lime requirement. Ed spread lime on some paddocks last year (~40t) but was concerned that there may have been an issue with high Molybdenum on the farm which was causing copper lock up. He did not have any major issues with the calves or stores last year which would indicate that copper was an issue, although he was feeding a protected copper source to the calves through their ration.
As such, it is important to increase the soil pH so that it can help to reduce the use of chemical nitrogen on the land block. Where soil pH is less than 5.5, over one third of every bag of CAN spread on the farm can be lost, which is very significant. Over 70t is required in 2023, which a further 16t in 2024 and 20t in 2025 based on soil sample results and previous applications. The maximum rate of lime to apply in any one year is 3t/acre.
Research shows that liming acidic soils increases grass production by 1.0t DM/ha. An application of 5t/ha of ground limestone to correct soil pH represents a cost of €25/ha/year over 5 years. The return on investment from lime gives €4-€7 worth extra grass for every €1 invested in lime, which is financially beneficial to Ed.
In most cases, best practice is to apply lime on grass covers <800 kg DM/ha, not to spread any more than 3t/acre in a 2 year period, avoid cutting silage for 3-6 months after spreading and to apply urea/slurry 7 to 10 days before spreading lime. Ed has huge flexibility with the land in Boherbue as he typically avoids cutting silage there unless grass covers are too strong, and no slurry or urea is spread on that block. Therefore he is free to spread is almost any time he wants.
---
Performance
28 dairy beef bullocks were slaughtered on 23rd January. They had an average carcass weight of 340kg, graded O=3= and made an average price/head of €1848. These were all slaughtered under 24 months of age.
Ed's personal target for these is 335kg carcass weight so they have exceeded expectations for him yet again. Last year's carcass weights were 343kg for 21 dairy beef bullocks at approximately the same age.