Ed Curtin November/December Update
Breeding season 2022
Calving season finished and breeding season underway
Bulls selected based on terminal traits as Ed does not plan to breed his own replacements
Scratch cards are the main heat detection method used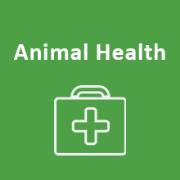 Beef health at housing
Cows grazing the home farm were treated for rumen fluke
FEC samples will be taken from the dairy beef calves at housing
Lying/feeding space and ventilation are good on the farm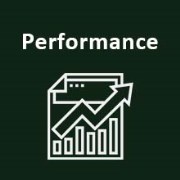 Animal performance at housing
FRX bullocks bought to help increase demand at grass next spring
Targets for dairy beef bullocks that will be slaughtered after Christmas
Cattle weighed at housing
---
Breeding
Calving is finished on Ed's farm since 12th November. He calved 25 cows, resulting in 23 live calves on the farm. One calf was very weak at birth and died shortly after, while another died from an unknown cause at 2 days of age. One cow got E.coli mastitis after calving and has since been culled. Another cow had a twisted womb at calving and needed veterinary assistance. Most cows needed assistance at calving but overall Ed is happy with how the calving season went.
Breeding started around the 21st of October and will continue for approximately 12 weeks until 6th January. To date, 17 out of 23 females have been bred so far. Ed is using scratch cards to detect signs of heat and the cows are being monitored regularly. All cattle are bred to AI on the farm (see September/October update for bulls being used). Ed prefers to buy in his replacements and focuses mainly on terminal AI bulls.
---
Animal Health
The cows were dosed for rumen fluke with an oxyclozanide product the week after they were housed as rumen fluke is present on the home block. Oxyclozanide products should only be used where there is a confirmed presence of rumen fluke on the farm. They will treat immature rumen fluke (6-9 weeks after ingestion) and adult rumen fluke (10-14 weeks after ingestion). As such cattle should be treated 6 weeks after housing to ensure a full kill is achieved and to help prevent anthelminthic resistance, unless they are already showing clinical signs of infection such as dullness, dehydration, rapid weight loss, severe watery scour and/or a swelling under the jaw. After treatment cattle may show transient scouring so it is very important that cattle are dosed to weight and care must be taken not to over dose.
The grazing suckler calves were treated with a levamisole dose which treated them for lung worms and stomach worms.
The dairy beef calves on the out farm were treated with an ivermectin pour on. Rumen fluke is not an issue on that farm so there is no need to treat cattle for it. The bullocks were castrated on 12th November.
All young stock were vaccinated against IBR, RSV, Pi3, Mannheimia haemolytica and BVD back in September. All breeding stock received vaccinations against leptospirosis.
FEC samples will be taken from the 2022 born dairy beef calves before and after dosing for housing.
The ventilation and lying/feeding space was assessed on the farm. Ed is extremely conscious about having good ventilation in the sheds and took this into consideration when designing the new shed a few years ago. For the slatted shed and the main shed Ed has more than enough air inlets and outlets for the cattle that are housed there. This reduces the risk of disease in the sheds as fresh air can move through the shed and help to clear stale air and pathogens.
The lying and feeding space was also calculated for each pen and group of stock. The slatted shed for the finishing bullocks has sufficient lying space at 2.6m2/animal for 9 cattle. As Ed can feed ration from both sides of the pen there is more than enough feeding space at 0.625m/head. If he had kept the other 4 bullocks that were slaughtered in early November there would not have been sufficient space for them so it worked out well that they finished early.
In the main shed, each pen has enough lying space for 16 weanlings at 1.6m2/head or 8 cows at 3m2/head. However the feeding space is the most limiting factor with only enough feed space for 9 weanlings getting ration at 0.5m/head or 7 cows getting ration at 0.65m/head. This can be easily overcome by adding a hanging trough to the gates at the back of the pens if necessary.
---
Performance
Ed bought 7 FRX bullocks aged 6-12 months of age in the mart. They weighed 235kg and cost €455 (€1.94/kg). He plans to run them with the other dairy beef cattle.
On 14th November 2 cows were culled and 4 dairy beef bullocks were slaughtered on the same day. The cows graded U-3= on average, with an average carcass weight of 393kg making €1708. The bullocks graded O+2+ on average, with a carcass weight of 272kg making €1253.
Ed is hoping to kill the remaining dairyX bullocks in late January at a carcass weight of 350kg, O= graded. He is hoping to average €1722/head, working off a base price of €4.80 (Minus 18c for O= cattle, plus 20c QA, plus AA bonus on half of them = €4.92/kg).
The 2021 dairyX bullocks (32) were weighed on 22nd October. They were an average weight of 549kg and 16 of them had gained 0.89kg/day since 1st October 2022.