Ed Curtin September/October Update
Breeding season 2022
Autumn calving is underway
Select AI bulls and match to cows before breeding season starts
Set breeding dates helps to plan workload and tighten the calving spread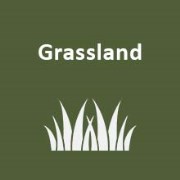 Managing autumn grazing
Target farm cover of 1000 kg DM/ha
Set up autumn rotational planner on PastureBase
Have a plan for closing up paddocks this autumn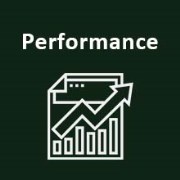 Weights and sales
Regular weighing helps to watch performance
The 2021 dairyX bullocks were weighed at housing
Weanling sales are going well
---
Breeding
There are 17 cows calved, with 7 more due between now and the end of October/early November. Most calved cows have required assistance at calving, but no mortality has occurred.
Ed plans to start breeding from around 20th October to 20th January (13 week breeding season). The cows will be pre-scanned before breeding to identify any issues with them. So far he is considering using the following bulls:
BZB & CWI (for replacement) – Not suitable for heifers, use only on good milky cows as he is adding very little milk
LM2014 (for replacement) – Suitable for heifers, use only on good milky cows as he has a minus figure for milk
BB438 (for terminal) – Not suitable for heifers, good terminal figures
---
Grassland
Ed measured grass on 1st October on the farm. He had a farm cover of 1027 kg DM/ha, with a growth rate of 25kg DM/ha and a demand of 25 kg DM/ha, with 41 days of grass ahead. He is on target for 1st October, with a recommended farm cover of 1000 kg DM/ha. However as grass is still growing and older cattle are being housed, it will be a challenge for Ed to graze these paddocks out well this autumn, particularly if ground conditions deteriorate. He regularly using temporary wires to strip graze paddocks so this will be a big help.
One bag per acre of 27-2.5-5 was spread in Boherbue on 3rd September, and the final 5 paddocks were spread on 14th September.
The reseed is growing well. One paddock was reseeded in June with a high density grass mix and has been grazed twice since then. One paddock was damaged in heavy rain and was reseeded in mid-September with grass seeds striking well (below).
Ed is also setting up his autumn grazing plan. Grassland management really starts in the autumn by having a planned grazing system that sets your paddocks up for the spring. Advantages of having an autumn closing plan are:
It's free.
Shorter housing period.
Healthier stock.
It will allow you to turn out cattle with confidence in the spring.
Spring grass is a better feed than silage.
It gets young cattle thriving early in the spring.
It gets cows on a rising plain of nutrition after calving in the spring back in calf easier.
The principles of this for Eds's farm are:
To allocate a portion of the farm for grazing each day.
Start closing paddocks from the 1st October onwards (1-2 weeks later in drier areas).
Aim to have 60% farm closed by the early November (1-2 weeks earlier in wetter areas). The paddocks grazed by this date will have an opportunity to grow grass before growth rates decline in November.
Leave the grazing platform with an "adequate grass cover" when the cows are housed.
It will be important to graze paddocks to 3.5-4 cm to encourage winter tillering of the grass plant and not to re-graze fields that have been closed. If ground conditions deteriorate for Ed, he can house heavier cattle first and will be able to house some of these groups if he is ahead of the weekly target which can be monitored on PastureBase.
Further information on this is available at https://www.teagasc.ie/crops/grassland/grass10/grazing-management/autumn-grazing-management/
---
Performance
The 2022 born calves (36) were weighed on 1st October. They averaged 192kg, having gained 0.73 kg/day since their last weighing on 6th June.
Some of the 2021 born bullocks (16) were weighed on 1st October and averaged 530kg, having gained 0.95 kg/day since 9th April.
Stock Group
No. Cattle
Weighing Date
Average Weight (Kg)
ADG Since Last Weighing
2022 DairyX Calves
36
01/10/2022
192

0.73 kg/day

(Since 06/06/2022)

2021 DairyX Bullocks
16
01/10/2022
530

0.95 kg/day

(Since 09/04/2022)