Ger McSweeney April Update
Planning for the breeding season
Record heats for breeding females
Use heat detection aids when using AI
Choose suitable breeding heifers to calve at 2 years of age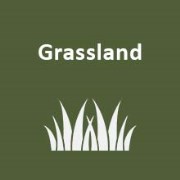 Grass management
Walk farm weekly to monitor grass growth
Strip graze heavy covers if necessary
Spread fertiliser where necessary to match grass growth with demand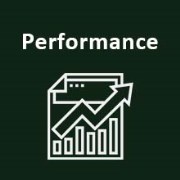 Slaughter animals as they come fit
Monitor bulls for fat cover and draft for slaughter as they come fit
Weigh remaining bulls to monitor weight gain
Note carcass weight and grading details when matching suitable AI bulls to cows
---
Breeding
Ger breeds all his cows and heifers through artificial insemination. He has used various heat detection aids in the past but last year installed an automated heat detection system called SenseHub which he finds invaluable. The breeding females have a tag in their ear which relays information through a mast in the yard and sends a text message to Ger's phone about heat and rumination activity. It also shows what time is best to serve cows for optimum fertility, which is complemented by Ger carrying out his own DIY AI on the farm which gives him great flexibility with the timing of insemination.
Breeding started on the farm on 19th March and 35 females were served up until 30th April (6 weeks). Three of these repeated a second time and one repeated a third time.
Ger has been monitoring his breeding heifers closely over the last few months. These heifers were selected as they are from the best suckler cows in the herd, have good weight for age (i.e. over 250 kg at 200 days of age), are genotyped as a minimum of 4 stars on the replacement index and have positive daughter milk figures. They were weighed regularly over the winter period and gained 0.64 kg/day to reach a turnout weight of 439kg. They were let out to grass on 23rd January to ensure that they were in good body condition, had good weight for age for breeding and were cycling a few times before insemination. The dates were recorded when any of them came in heat so that Ger knew when to expect to serve them. He is using easy calving bulls on them that have less than 8% heifer calving difficulty with over 80% reliability, such as ZEP (angus) and LM2014 (limousin). Ger's target is to breed the heifers at 60% of their mature body weight at 14 months of age, to calve them at 80% of their mature body weight at 2 years of age. He has been doing this successfully for the last number of years as it reduces the number of stock groups on the farm, reduces the greenhouse gas emissions on the farm by 4-5% than if they calved at 32 months, reduces the cost of keeping unproductive animals for longer and introduces improved genetics into the herd quicker.
---
Grassland
A farm walk was completed on 26th April, where there was a farm cover of 838 kg DM/ha and 18 days of grass ahead. The growth rate was 39 kg DM/ha since the previous cover on 18th April and the demand was 47 kg DM/ha for the grazing stock. There are approximately 25 units of protected urea spread on the grazing ground to date, and Ger plans to spread a further 20-25 units of protected urea to help grass growth.
---
Performance
Four of the finishing bulls were sold to the factory on 25th April. They were an average carcass weight of 410kg at 15months of age. They graded U=3= and made €2101 on average.
The remaining 9 bulls were weighed on 28th April and averaged 630 kg (range 456 to 782kg), having gained 1.58 kg/day since their previous weighing on 11th February.