Ger McSweeney March Update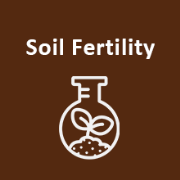 Develop a nutrient management plan for your farm
Take soil samples on your farm if not done so already
Spreading lime will deliver the greatest return on investment
Identify paddocks that may be suitable for over-sowing clover and/or multi species swards
Consider investing in LESS on your farm
Spreading slurry using LESS equipment will become mandatory for most farmers in the coming years
TAMS grants are available if you are eligible
With high chemical fertiliser prices, the return on investment will be a lot quicker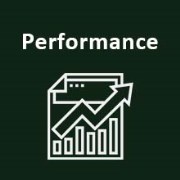 Do not retain unproductive animals on your farm
Beef prices are holding well at present, take the opportunity to off load cull cows where possible
Ensure that cattle slaughtered have adequate fat cover
Use ICBF slaughter performance report to identify best performing animals to build this into the future breeding policy
---
Soil Fertility
Ger took soil samples on his farm and a nutrient management plan has been developed. The main area that Ger will focus on will be the soil pH. Over 58% of the farm has a soil pH of less than 5.5 but as some of these fields are peaty in nature they will not require lime. Over 220 tonnes will be required over the next few years, and the earlier that it is spread, the quicker Ger will see the benefits. Correcting soil pH delivers a return of 7:1 on investment. However applications must be planned as slurry/urea can be spread 10 days before lime, but should not be spread for 3-6 months after lime. Silage should also not be cut for 3-6 months after lime.
Only 37% of the farm is in index 1 or 2 for phosphorus and 40% of the farm is in index 2 for potassium.
All of the slurry produced on Ger's farm will be required to replace nutrient offtakes on the silage fields at a rate of 2,000 to 3,000 gallons per acre. This can be topped up with 1.5 to 1.8 bags of protected urea per acre to ensure adequate nitrogen, phosphorus and potassium is spread to grow the crop. 18-6-12 is the main compound required on the farm for grazing ground as it is well balanced to replace offtakes. Some muriate of potash (50% K) is also required to build the potassium indexes. There is no restriction on spreading straight potassium so this can be spread at any time of the year but care must be taken to reduce the risk of grass tetany in cows.
Ger is considering oversowing clover and/or trialling multi species swards on the farm this year. For this to be successful, he will have to choose paddocks that have a pH over 6.5 and are in index 3 or 4 for both phosphorus and potassium.
In an effort to reduce chemical fertiliser costs this year, Ger is considering importing pig slurry but will have to assess the costs and availability of it.
---
Greenhouse Gases
The Fifth Nitrates Action Programme 2022-2025 which was published this month states the following;
From 1st January 2025 compulsory usage of LESS will be introduced for all farmers operating above 100kg livestock N/ha.
This requirement to use LESS also applies to the application of slurry produced by pigs on any holding from 1st January 2023.
Further information is available at https://www.gov.ie/en/publication/f1d01-fifth-nitrates-action-programme-2022-2025/
As a result Ger is considering retrofitting a dribble bar on to his slurry tanker while there is a grant available to him. Spreading slurry using a dribble bar can retain an extra 3 units of nitrogen per 1,000 gallons of slurry spread when compared to spreading using a splash plate, and in turn reduce ammonia emissions.
An estimate of the costings and return on investment are in the table below.
Example: Retrofit 7.5 m dribble bar on existing tanker

Total cost inc. VAT at 21%

Minus

TAMS grant 40%*

€13,500

€4390
Total Cost
€9110

N saving:

190,000 gallons slurry spread/year
570 units N saved (3 units/1000 gallons)
Equal to 1140 kg N @ €2.20/kg (Protected urea at €1000 /tonne)

Capital allowance tax saving (12.5% over 8 years at 20% income tax)

€2508/yr

€228/year

Paid for in:

- Faster return if more slurry spread (i.e. pig/cattle slurry)

- Less contamination on pasture

- More options to spread on higher grass covers

3.3 years
---
Performance
Ger slaughtered 1 heifer and 8 cows since the last visit. The heifer was 24.8 months and had a carcass weight of 380 kg with a grade of R-3+. She made €1805.
The 8 cows averaged a carcass weight of 392 kg and an average grade of R-4=. They made an average price of €1592. It was interesting to note that Ger's home bred cows (2) had a better grade, higher carcass weight and better fat score than the cows that were not bred on his farm. There was a monetary difference of €420/head between them on average.