Ger McSweeney May/June Update 2023
Latest update
2023 ICBF Calving report details
Herd targets
Breeding progress to date
Over sowing white clover
Selecting paddocks suitable for over sowing white clover
Reasons for selecting varieties
Sowing and establishment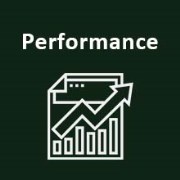 Under 16 month bulls update
First 2 bulls drafted for slaughter 11th May
9 more bulls slaughtered 19th May
8 bulls remaining
---
Breeding
The 2023 calving report is available on ICBF for the herd to analyse the breeding performance for Ger's farm. Calving started on 6th January this year and finished on 28th March (11 weeks & 4 days in total).39 calves were born from 38 eligible females. The ICBF calving report shows that the calving interval was 362 days, well ahead of the national average of 393 days. The calves per cow year was 0.93 due to 4 calf mortalities, but was well ahead of the national average of 0.87 calves per cow per year. 100% of the heifers (9) that calved this spring were between 22-26 months of age, compared to 24% nationally. The spring 6 week calving rate was 66% which Ger was quite happy with, and is also ahead of the national average at 55%. No cows were recycled on the farm, and there were 9 cows culled to date which amounted to 24%. Most of these were culled last year due to suspect or positive diagnoses for neospora.
The breeding targets for suckler herd are to have a calving spread of <12 weeks, calving interval of 365 days, mortality less than 5% at 28 days, 0.95 calves per cow per year, calve heifers at 24 months where they meet their target weights and to have no recycled cows on the farm.
30 cows and 4 heifers have been bred since 17th March. Six sexed semen straws were given to pre-selected females and 3 of these repeated afterwards. A further 7 cows have repeated after being given conventional AI straws. Four cows have been selected for culling – 2 cows that lost calves and a further 2 that are suspect for neospora. Therefore there are 8 cows and 3 heifers that are yet to be bred (45 in total). All of the heifers being bred will calve at 22-26 months of age.
Ger is planning to have a 12 week breeding season and will be finishing on 9th June. He is artificially inseminating the herd himself as he qualified with a DIY AI licence. He has an automated heat detection system which sends him notification when females are in heat, and also indicates the best times for insemination to maximise conception rates on the farm.
Figure 1: Some of the suckler cows and calves grazing in a fresh paddock
---
Clover
Ger decided to over sow white clover on his farm for the first time this year. His main aim in doing so is to reduce the chemical nitrogen required by the grazing paddocks.
Firstly, he identified paddocks with suitable soil fertility, i.e. pH >6.5 and in index 3 or higher for both P and K. Then he examined if there was clover in paddocks already, to see if field conditions were suitable to grow it. Next he looked at the weed burden in the field, mainly at docks, to determine if they needed to be controlled before oversowing as the clover safe spray available has poor control of docks. Finally Ger examined if the paddocks were open enough to allow clover seed to strike.
After considering all these points, Ger selected 5 paddocks for over sowing. They are closest to the house so that he can monitor cattle for any bloat issues if they arise. While the soil pH is lower than 6.5, Ger will be applying 2-3t/acre based on soil sample recommendations to the paddocks this year.
The white clover variety used is called 'Tasman' and is a medium leaf clover which is suitable for grazing by cattle. Although it is not on the Irish recommended list, clover availability has been a challenge this year. It was sown at a rate of 2kg/acre. Ger is also planning to oversow the 'Galway' variety of clover in the same paddocks at a rate of 1kg/acre, but is currently delayed with supply issues. 'Galway' is a small leaf clover that is less susceptible to poaching damage versus bigger leaf varieties. Due to the small leaf size, it is unlikely to contribute much towards animal performance but will reduce the risk of bloat and will still be effective in fixing nitrogen which is Ger's main aim.
The clover was oversown by spreading it in a 'zig-zag' pattern across the grazing paddocks. Typically it would be spread with a bag of 0-7-30 or muriate of potash per acre, but Ger adjusted the settings on his fertiliser spreader to spread at a very low rate. The seed was spread either just before the herd entered the paddock to graze, or else while they were in the paddock. This allowed the cows 1-2 days to walk the seed into the ground and ensure good seed to soil contact to help it establish, instead of having to roll paddocks. This was followed up with 2,000 gallons of watery slurry/acre.
Ger has been watching the paddocks closely and is delighted to see seedlings emerging over the last week. He will graze the paddocks at covers of 1,000 kg DM/ha for the next 2-3 rotations to allow light down to the clover and ensure that it is not out-competed by the grass.
If the clover establishment is successful, Ger plans to over sow more paddocks next year. There is a 2t/acre requirement for lime on most paddocks on the grazing block so Ger aims to spread it this year and will look at controlling heavy dock burdens in some other paddocks that may be suitable.
Figure 2: Clover seedlings striking in a paddocks
---
Performance
Two of the finishing bulls were drafted for slaughter on 11th May. One bull graded E-3- and had a carcass weight of 490kg, making €2778. The second bull graded R+3+ and killed out a carcass weight of 379kg, making €2058.
A further 9 bulls were slaughtered on 19th May and Ger is awaiting the dockets for them.
That only leaves him with 8 bulls to be slaughtered over the coming month.
Figure 3: Some of the second batch of bulls slaughtered under 16 months of age