James Skehan February Update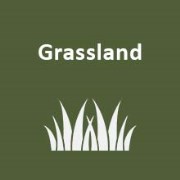 Walk farm to see what fields can be grazed
Let out young stock or calved cows if possible
Spread 20-25 units of protected urea per acre to help grass recovery and boost growth
Ensure to graze silage ground this spring
Stay safety conscious at calving time
Installing a calving camera can allow safe monitoring of cows at calving time, which saves labour and reduces stress on the cow
If handling suckler calves make sure that there is a barrier between you and the cow
Teach children about the importance of farm safety, supervise them at all times and dress them in bright colours when they come to the farm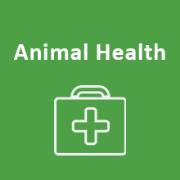 Take faecal egg samples from weanlings
Check if any dosing product that was given worked or if there could be resistance on the farm
Treat cattle for rumen fluke with oxyclosanide if results show a high positive and if there is a history of it on the farm
Ensure that cattle are given the correct dose for their bodyweight, particularly if using oxyclosanide as it is very hard on their systems
---
Grassland
James has three grass measurements completed for his farm to date. His silage block in Clonboy had the highest grass cover at 997 kg DM/ha on 27th February, with a growth rate of 25 kg DM/ha/day since the last cover on 10th February. As this is the heaviest cover on the farm and a relatively dry field, James decided to take advantage of this to get his weanling heifers out to grass. He will split the field into 3 blocks and will fence a spur roadway to access the water trough in the field. This will help him to save silage, ration, increase the daily weight gains of the heifers and also graze off the silage ground to leave a clean sward at cutting time in mid to late May.
The home block at Ballynevin has a farm cover of 291 kg DM/ha on 22nd February, ranging from 99 to 521 kg DM/ha as it was grazed late in the autumn/winter and is heavy land. As soon as weather conditions allow, James will spread 20-25 units of protected urea on these fields to give them a kick start.
The out block in Kilcredan was measured on 28th February and had a farm cover of 258 kg DM/ha, ranging from 80 to 532 kg DM/ha and a growth rate of 1 kg DM/ha/day. Again this field will require 20-25 units of protected urea per acre when ground conditions are suitable.
James will be keeping his slurry for silage ground to save on chemical fertiliser as this will have the biggest nutrient demand on the farm. As the weanlings were being ration over winter he will prioritise that slurry for the land in Clonboy as the nutrient content should be higher than the suckler cow slurry tank.
---
Health and Safety
Ten cows are calved on James's farm at present. Only one needed assistance as it was a big calf. One set of twin bull calves were born from a recently purchased saler heifer.
James manages his off-farm job and the farm workload by using a calving camera to watch cows that are close to calving. He has confidence in the calving difficulty of his stock bull to avoid any particularly difficult calvings. He is also fortunate enough to have some flexibility with work if necessary.
From a health and safety perspective, the cows due to calve are taken from the slats to an individual pen at the end of the shed to calve. If any visitors are in the yard the cow is away from them and is not disturbed.
James also has well designed straw bedded sheds at the back of the slatted tank. A creep gate allows calves to go into their dams on the slats to get fed, but James can close this off if he needs to handle calves for tagging or any routine tasks. This way the cows have no direct contact to James and it keeps him safe.
James and Joanne have two children who have a keen interest in the farm, Nellie and Macarton. They are never brought to the farmyard unsupervised but have brightly yellow farm clothes so that they will be easily seen by anyone handling stock or driving machinery, just to be safe.
---
Animal Health
The faecal egg sample results came back for the weanlings which showed high positive results for rumen fluke in James's home bred weanlings. However they were negative for lung worms, stomach worms, tape worms and liver fluke which indicates that there is no resistance to the dose previously given. As a result of the high rumen fluke reading, all weanlings were dosed with oxyclozanide on 21st February which treated them for immature and adult rumen fluke, adult liver fluke and tape worm. James fed them with stemmier/more fibrous silage before dosing them to try and prevent their dung becoming too loose afterwards.
Oxyclozanide is the dosing ingredient that is best suited to treating rumen fluke. Further information is available at https://animalhealthireland.ie/assets/uploads/2021/04/AHI-Parasite-Control-Rumen-Fluke-2021.pdf
The cows were already dosed for rumen fluke as it has historically been a problem on the farm.