James Skehan January/February Update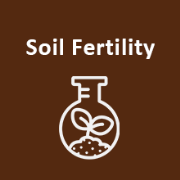 The value of slurry
Low emission slurry spreading saves nitrogen & money
Slurry can be spread on heavier grass covers
Environmentally, less ammonia is emitted from slurry spread with the dribble bar
Calving preparations are underway
Getting ready for calving
Vaccinations for cows are up to date
Cows are penned according to calving date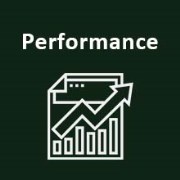 Winter weights
Cattle were weighed to monitor winter weight gains before turnout to grass
While weight gains are back in the last month, weanlings achieved >0.6 kg/day winter target
6 bullocks will be sold in the coming week
---
Soil Fertility
Splash plate versus dribble bar
James began spreading slurry with a dribble bar instead of a splash plate for the first time in 2022 and finds it great.
Practicalities
From a practical point of view James finds the dribble bar is far superior to the splashplate. In terms of flexibility, it:
– can spread on heavy covers;
– can target fields with lower P and K indexes;
– cattle will graze three weeks later; and,
– reduced odour – can apply to fields closer to neighbours.
Financial
James knew it would save an extra three units of nitrogen (N) for every 1,000 gallons spread, worth €3.27. Last year, he took a sample of the slurry from the weanling tank and the results showed that it contained nine units of N, six units of P, and 31 units of K per 1,000 gallons. He used the information to balance up the chemical fertiliser applications for silage last year. He spread 3,000 gallons per acre when weather conditions allowed, and plans to do the same this year. It will be then topped up with 58 units/acre of N plus sulphur, which will be spread in the form of protected urea, amounting to 85 units of N, 18 units of P, and 93 units of K and 10.5 units of sulphur per acre. This will be sufficient to replace the nutrient offtakes from first-cut silage.
James has two slatted tanks available in the cattle shed for slurry storage. The weanlings and store cattle are housed on one tank, with the cows and calves housed on the other. The shed has 5 bays that measure 15ft7" and the cows are on 14ft6" slats, with the weanlings on 16ft6" slats. Both tanks have a depth of 8ft. In total they have a storage capacity of 112,000 gallons of slurry. However the housed cattle do not fill the tanks over winter as he has more slurry storage available than what he requires. It is estimated that approximately 65,000 gallons of slurry are produced over the winter period.
This year 1,000 gallons of slurry is worth €52 per 1,000 gallons. By switching his slurry spreading method from the splash plate to the dribble bar, James is retaining 3 units of nitrogen for every 1,000 gallons spread which is worth €3.27. Multiplying this across the 65,000 gallons of slurry produced, James will save €212.55 this year alone.
Click here to see a guide to the Org Manure N, P & K Values Oct 2022.
In accordance with legislation any farm that is stocked greater than 150 kg N/ha from grazing livestock, before exports, is required to spread slurry by low emissions slurry methods, i.e. the dribble bar, trailing shoe or injection system from 1st January 2023. This will become a requirement for farms stocked greater than 130 kg N/ha from 1st January 2024 and from farms stocked over 100 kg N/ha from 1st January 2025. All pig slurry is also to be spread by low emission equipment since 1st January 2023.
James is stocked <130 kg N/ha and would legally have to spread slurry using low emission equipment from 1st January 2025 anyway, but is very happy with his decision to change methods ahead of this. He employs a contractor to spread slurry for him but TAMS grants have been available for farmers at rates of 40% to 60% to purchase their own.
---
Breeding
The cows have all been vaccinated against rotavirus, coronavirus and e.coli 3 to 12 weeks before they calve. The calving section has been power washed in advance of calving starting. The cows are getting pre-calving minerals in the 6 weeks before they are due to calve. James examined the body condition of the cows before calving and separated any thin ones which have been getting extra ration over the housing period which has helped to correct this. The rest of the cows are penned by calving date for ease of management.
Calving is due to start from 13th January on the farm. One cow calved on the farm but unfortunately the calf was dead, even though it was full term. The vet said that it had died within the previous 24 hours. She had severe mastitis as well and it is unclear if this was linked. The cow will be sold live from the farm as a result.
---
Performance
The 2022 heifers were weighed on 20th January and averaged 330kg, after gained 0.39 kg/day since 15th December. The 2022 bullocks were weighed on the same date and averaged 379kg, having gained 0.65 kg/day. While weights were back this time around, the weanlings achieved their target of >0.6 kg/day across the entire winter period.
James's home bred bullocks were weighed on 20th January and averaged 511kg, having gained 0.42 kg/day on average. The bought in bullocks averaged 486kg, having gained 0.41 kg/day on average since 15th December.