James Skehan November/December Update
Planning for replacement heifers
2 maiden heifers and 1 in calf heifer bought
All heifers are genotyped and 5 stars on the replacement index
The stock bull will not be suitable for breeding the maiden heifers next spring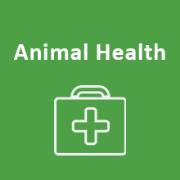 Health issues tackled quickly
Heavy rumen fluke burden affected the store cattle on the outfarm
Weanlings were treated for high temperatures but recovered quickly
Smoke bomb test carried out to assess ventilation in the shed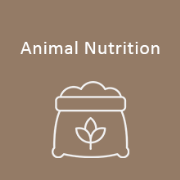 Focusing on cow body condition
Silage sample results are back
Thin cows are getting extra ration to help build body condition before calving
Mineral test results are useful when buying a suitable pre calving mineral for the cows
---
Breeding
James purchased 1 in calf heifer and 2 maiden heifers. The in calf heifer cost €1650 and is due to calve around 21st March to a Saler stock bull with a heifer calving difficulty of 6.5% at 76% reliability. She has a Eurostar value of €125, with a daughter milk figure of +4.4kg and a daughter calving interval of -1.31 days.
The maiden heifers averaged €1575 and are 21 months of age. The SIX heifer has a Eurostar value of €125, with a daughter milk figure of +8.5kg and a daughter calving interval of -2 days. The SAX heifer has a Eurostar value of €158, with a daughter milk figure of +6.9kg and a daughter calving interval of -1.85 days. The Limousin stock bull has a heifer calving difficulty of 12.9% which is too high for heifers so they will most likely be AI'd to an easier calving bull next spring.
---
Animal Health
The store bullocks picked up a severe burden of rumen fluke this autumn which affected their performance. They were treated for rumen fluke and stomach worms on 1st October and it has taken them a month to recover from the effects of it. James became aware of the problem from the weights in early October. As he weighs cattle monthly, it is easy for him to detect issues quickly.
The weanling calves were vaccinated against respiratory diseases RSV, Pi3 and Mannheimia on 6th October. On 30th October 16 of them had to be treated for lung worms, stomach worms and lice with Ivomec and also received Alamycin LA and Rhumocam as they had high temperatures and were visibly unwell. The vet advised that it was not an IBR issue, but potentially a high lungworm burden that led to respiratory disease. They recovered within 24 hours after treatment.
The ventilation was calculated for the shed to ensure that there were sufficient air inlets and outlets to help clear stale air and prevent disease build up. The inlets consisted of vented sheeting and sliding doors on either end of the shed, while the air outlets were through spaced sheeting in the roof and an open ridge. The calculations allow for the number of animals and the average weights and showed that James had sufficient air inlets and outlets. A smoke bomb test was carried out to show the air movement in the shed. The weather conditions were calm so that the natural shed conditions weren't affected by any outside wind. The smoke visibly moved up and away from the housed cattle. While some of it did linger for up to 4 minutes, it did not gather in any one area of the shed and did not stop moving.
---
Animal Nutrition
Silage samples were taken on the farm and returned the following results:
Sample 1: 65.1% DMD silage at 11.1% crude protein
Sample 2: 64.4% DMD silage at 10.2% crude protein
Sample 3: 56.3% DMD at 9.8% crude protein (GLAS traditional hay meadow)
The housed cows were being fed the 56.3% DMD silage but as some of these have lost body condition after housing and weaning James will start feeding them silage from surplus paddocks to help build them up. One pen of cows are mainly first crosses from the dairy herd and are particularly thinner than the others. James separated them and will feed them 2-3 kg of ration until January to help improve their body condition.
The weanlings and stores are being fed 70.6% DMD silage from 2021 which is being balanced with 2kg of a 16% crude protein ration. As these bales are limited the weanlings will be fed 2.5kg of a 16% crude protein ration along with 0.5kg of soya bean meal to ensure they meet their weight target of 0.6 kg/day over winter. They will be also priority for early turnout in spring so will have the shortest housing period of all housed cattle.
A mineral analysis was also completed on the silage that the cows are being fed. The result showed a number of low values, most notably for phosphorus and sulphur. However it was very high in Iron which can act as a copper antagonist. Based on this information James will be sourcing a pre calving mineral that has >2.5% phosphorus and that the copper and zinc have protected sources. For next year the phosphorus applications to the silage ground will be monitored and sulphur will be spread. As the sample was taken from the GLAS traditional hay meadow which was only allowed restricted fertiliser applications, James will have more flexibility next year with this particular field as it will no longer be in the GLAS scheme.