John Dunne January/February 2023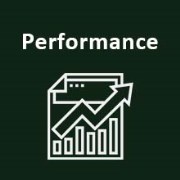 Performance
Preparation for calving in January
Calving starts on Valentines' day
Calving progress- some issues but going well overall
Best practice protocol for purchasing and managing dairy / beef calves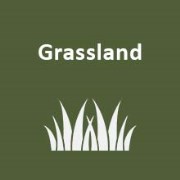 Grassland
Additional soil samples taken and NMP plan updated
Fertiliser applied in February
Taking advantage of a dry Feb -Cows and calves let out to grass
More slurry needs to be applied asap
Performance
---
With just over 70 cows in calve this year , John decided to invest in a calving camera system for the first time. This will help observation particularly during night time hours. Even at times during the day , due to the scale of the farm , John can be away from the yard . He can now observe the calving pens from his phone. The total cost was €2200 for the main unit and 2 cameras. Additional cameras can be added if necessary.
The cameras were put into use on February 14th when calving started. Like most normal farms there have been some issues ; a set of twins were born dead but other than that , calving has progressed well with the majority of the cows and heifers calvig unassisted. Approx 12 are calving per week. Last year , John AI'd some heifers and he is very happy with the results. They are all calving unassisted with good quality calves at foot.
Dairy/Beef Calves
This year, John decided to purchase the calves from the minimum amount of sources as possible. He targeted buying direct from farms that he knows. There are 120 to buy and to date just over 60 have been sourced from 2 farms less than an hour away.
After been allowed to settle for 24-48 hours , John is now vaccinating with Bovipast and for IBR as a result of issues last year. Thankfully, all calves purchased to date have had no health problems and are well settled. As can be seen from the picture, John does not spare the straw for bedding. Calves are offered good quality chopped straw, fresh water and a palatable 18% calf crunch ad-lib.
Grassland
Additional soil samples were taken in January and the NMP plan was updated. In summary the plan highlights that the P and K levels on the homefarm in Tinnacrannagh are at index 3 and 4. Therefore, only protected Urea will be used here.
The outfarm in Rathfeston needs 2 bags of 18.6.12/acre to address the P and K indices. Any additional nitrogen will be in the form of Protected Urea.The overall pH is very good with almost 80% of the farm over 6.2. The remainder of the farm is peatly (Rathfeston) and no lime will be applied to that area.
The dry weather in February made it ideal conditions to apply fertiliser. Soil temperatures averaged 8 degrees and ground conditions were exceptional. 80 acres got 20 units of Protected Urea per acre.
The silage ground has been grazed off by the weanlings to 4cm and this will get 3000/gals per acre in March. Tanks are getting full and need to be emptied as soon as possible. John has his own LESS slurry spreading equipment .