John Dunne September/October update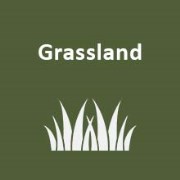 Grassland
Dealing with drought conditions in early September
Final application of fertiliser
Grazing out heavy covers in late October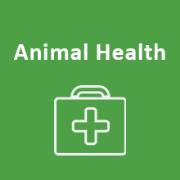 Animal Health
Persistent coughing in the dairy bred calves
Animal Health advice
Castration of the bull weanlings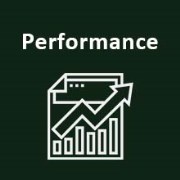 Performance
Weanling performance
Housing of more stock
Scanning results
Grassland
At the beginning of September due to the lack of rainfall , grass growth has stalled significantly to 14kgs DM/ha. Post grazing ,the regrowths are poor and the paddock looks stressed. To reduce demand, 30 cattle where housed . These were made up of cull cows and cattle close to 30months of age tat are near to slaughter. They were put on silage plus 5kgs of meal.
In addition, haylage was offered to both heifers and bullocks outside in ringfeeders in order to slow that rotation and to allow the average farm cover to increase.
Drought conditions in September
With rain been forecasted 1.5bags of 18.12/acre was applied in the first week of September order to try and build covers for the autumn/early winter. The farm needs to grow grass to ensure stock can stay outdoors until at least mid-october.
The rain finally came and there was a great bounce in growth in September and early October and by the end of the month the challenge was to graze off heavy covers of grass in wet conditions. The incalf heifers and cows are given 2 day allocations and graze outs are very good.
Grazing 26th October, 2022
Animal Health
---
While the dairy bred stock were already dosed for lungworms and stomach worms , there is a persistent cough with some calves getting high temperatures. The local vet was contacted and she advised a vaccination programme for IBR and RSV. So the 100 dairy reared calves have received their first shot of Bovipast and IBR in October. The suckler bred weanlings will also get the same programme.
20 cows plus the bull got their feet paired in early September and the store heifers/bullocks got Albex for the treatment of worms.
There are 150 weanlings bulls to be castrated by the end of October also. They will be castrated and let back to grass.
Example of vets health plan
Photo :Two day allocations are given
Performance
The weanlings were weighed in October and overall the performance is a little disappointing. As can be seen from below both the bulls and heifers are approx.. 20kgs behind target and the ADG is 0.94kg for the heifers and 1.18kgs for the bulls. This should be higher. For 2023, the plan will be to forward creep graze the weanlings and introduce meal at 1kgs/head/day to increase performance.
By the 26th October there are 30 forward heifers housed. They are on silage plus 3 kgs of meal. There is also 30 forward bulls and cull cows which are on silage plus 6kgs of meal. The plan is to have a short finishing period for these.
For 2023 there will be 39 cows plus 33 heifers – total of 72 to calve down. The cows were scanned in the last week in October 39 out of 47 proved in calf ie 83% while 33 out of 35 heifers are in calf 94%.