John Pringle November/December Update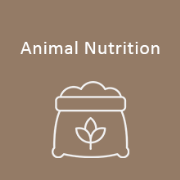 What are your target weight gains this winter?
Young bulls on 4kgs of meal and 73 DMD silage

Target weight gain 1.3kgs/hd/day

Yearling heifers on 2kg of meal and 73 DMD silage

Target weight gain 0.6kg/hd/day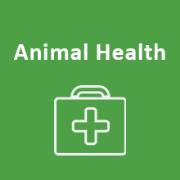 Treat animals early!
Animals treated for stomach worm lungworm and lice

No fluke on farm

Mature cows only treated for lice
You cant manage what you don't measure.
Cost control planner completed
Plan to have Profit monitor in January
You can manage what you don't measure
---
Nutrition
It's almost Christmas and John's cattle are well and truly settled into their house. The bulls are on diet of top quality silage – 73% DMD and 13.4% crude protein. As we are looking for a growth rate of 1.3kg/hd per day they are also on 4 Kgs of weanling ration. In contrast, the heifers in the other shed are on the same silage but only 2kgs of the same weanling ration. These heifers are on target to be bulled at 15 months to calve down as 24 months. Our target weight gain on them is 0.6kg /hd/day from them.
The first calving heifers due to calve in late February are penned in the same shed and are currently on the same 72 DMD silage ad lib. This is to ensure they are in good condition when calving. In contrast to the mature cow, these heifers are still growing and therefore need to be well fed. John is keeping a close eye on their condition to ensure they do not get fat, as he does not want problems calving them down. After Christmas, John will restrict the silage by feeding silage in the morning and straw at night, all the while John is monitoring condition closely.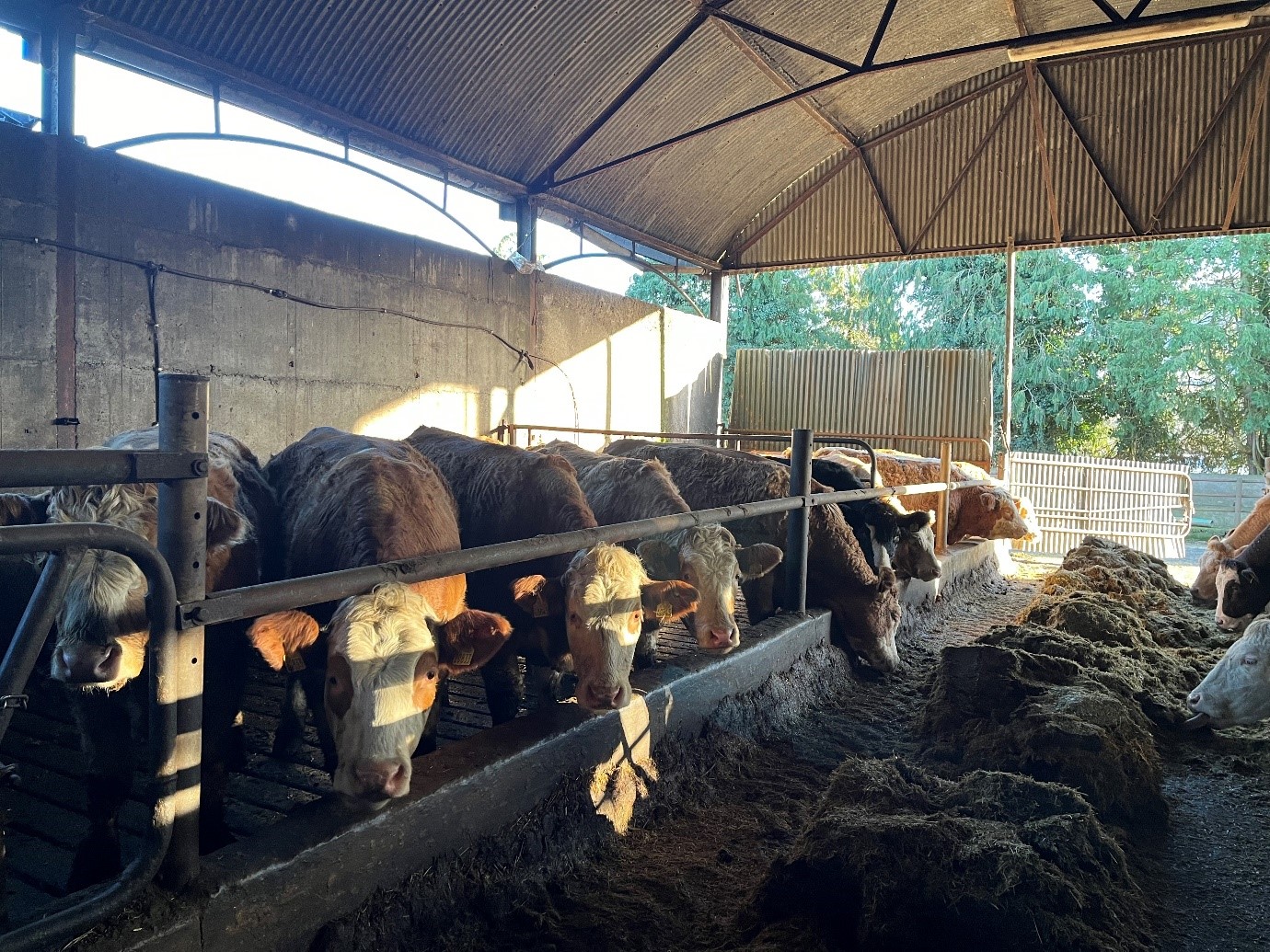 Space allowance
Sufficient space allowance is critical for all cattle, but even more so for young growing cattle and finishing stock as researched by Dr. Bernadette Earley, Teagasc Grange. Johns bulls are almost 400kgs and therefore require 2.4 – 3m2 on straw, on slats they would require 1.5 – 2m2, the heavier the animal they larger the area, the lighter heifers housed on slats require 1.5 – 2 m2. For futher infomation see our Winter Accommodation Space Allowance reference sheet
---
Health
All weanlings were treated with an Ivermectin in September; this was a pre housing dose. The aim of this dose to kill all stomach and lungworm, it also gives the cattle lungs time to heal before they are housed in late October. What we often forget or do not notice is that cattle houses are dusty places and the air quality will never be as good as outdoors, no matter how good the ventilation is.
John does not have fluke on his farm, he always looks at all his beef health check reports on ICBF and check the livers of the ewes in the factory. Therefore Johns housing dosing plan is made very simple. On housing he has to control stomach worms, lungworm and lice in the weanling and the first and second time calver's and only lice in the adult cows.
The cows are done at housing with a spoton.
The weanlings and first and second time calvers and done with an ivermectin after housing. Then at Christmas all cattle are treated for lice again.
To save on labour next year John could use a white drench at housing and a spoton to control lice as the bulls are housed separately and all at once so there is no chance of re infection.
---
Financial
John places a huge priority on his financial performance and completing a profit monitor, after all you can manage what you do not measure. John completes a Teagasc cost control planner on a monthly basis, this keep track of all receipts and payments and makes completing the profit monitor much easier.
2022 has been a difficult year from an input point of view, but cattle prices were also at record highs. How will this play out from a financial point of view, we have to see. Come back in our February update and find out.