John Pringle September/October Update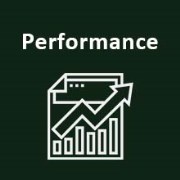 Weigh your calves
Target > 1.2 Kg/hd/day for your weanlings
How? Have a well-bred, milky cow
Know how to use the replacement index
Use your BEEP-S reports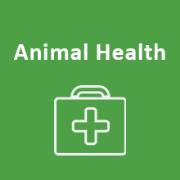 Faecal sample to see if you have a worm burden
Faecal sample to know have your calves worms
Parasites in suckler calves become an issue in August/September
Do you need to vaccinate before weaning?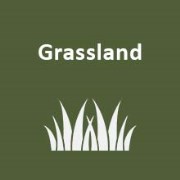 The drought is still biting in Wicklow
Walk your farm to see what covers are there
Reduce demand to build covers
Do a fodder budget
---
Performance
John finishes his bull calves as under 16 month bulls and calves all his heifers at 24 months of age so Johns calves have to be performing at all stages.
The first stage is to weaning and key to performance here is to have a well-bred cow, good on carcass and very positive on daughter milk. As you can see below Johns cows are on close to +20kg on carcass and on average +8 kgs on milk. As you can see, from Johns Eurostar report, John has built an excellent herd as he has concentrated on the replacement index for over 13 years. Once you have the cow right you can use the bull to decide whether you want to breed for a replacement or for a terminal animal.
Now that John has built this herd, he want to maintain it so his bull choice is critical.
John has two bulls, a very easy calving shorthorn that he uses on the first time calvers, and a dual purpose Simmental bull. The simmental bull is good on carcass at +31Kg, maybe a little soft on conformation at 1.55 on the scale and again he is very good on milk at +8.10 Kg. The daughter calving interval is plus figure, which we wouldn't recommend, but on Johns herd, this is not too bad as he currently has a calving interval of 365 days and on average his cows are – 0.16 days as a calving interval. However, his next bull will need to be more on the negative for calving interval or John will be breeding an issue into his herd.
John is a part of the BEEP-S scheme, and his synopsis is below for 2022. As we can see both the heifers and bulls have performed at 1.22Kg per day, these are excellent growth rates and demonstrates to John that his breeding decisions have worked, his cows are doing their job. Now John has to pick up the baton and manage the calves to maintain this excellent performance.
Grassland management is key – calves need to be given preference all year long, this year showed a possible pinch point in the system. John does not forward creep graze and with the drought seen here in the east, the calves are approx. 20kgs back on previous years. As we see more mini droughts this is an area John will be looking at for 2023, forward creep the calves from July on, then meal can be introduced if necessary early on, it will also help with breaking the bond with the cow and ease weaning stress.
---
Health
Parasite control – in suckler calves parasites really don't become a problem until much later in the year, when the calf starts to consume more grass and thus parasites. In the east that really was not until September this year. Faecal samples are a good way of tracking stomach worm burden in calves, while with lungworm you are listening for that distinctive husky cough. John is dosing in September, this can often be used as pre housing dose to have nice clean lungs when the weanlings are housed. Use an Ivermectin that has 28 day persistency for lungworm, animals are housed in early October, so lungs have had time to heal from any lungworm infection.
Vaccination policy – This is really farm specific. John vaccinates weanling with Bovipast to cover RSV, Pi3 and Mannheimia haemolytica. As they are not vaccinated as calves this is a two shot programme, with injection being 4 weeks apart. John wants to have the weanlings vaccinated before they hit the stress of housing to reduce any chance of developing pneumonia. He also wants to have full immunity developed before the cattle hit the shed; therefore, vaccination begins in late August or early September. When giving the second Bovipast shot, John also vaccinates for IBR, so by the end of October full immunity is in place before housing.
---
Grassland
Conditions are still very difficult in the east as we recover from the drought conditions. As you can see from PastureBase the Average Farm Cover on Johns farm is only 442 Kg Dm/ha, the target for this time of year is approx. 1000KgDm/ha. John has fertiliser out, 20 units per acre, he has also slowed the rotation by culling old cows and cows not in calf. The have been paddocked with the heifers are on 3Kgs of meal for the last 2 months, they are now going on a weekly basis to the factory. This will reduce demand now and also later as silage demand will be less.