Kay O'Sullivan May Update
Breeding 2022
Select the best replacement heifers for breeding on your farm
Target ones that are genotypes as 5 stars, positive for carcass weight, positive for daughter milk and negative for daughter calving interval
Visually they should also be a good size, have good feet, be docile and have good width across their pelvis for calving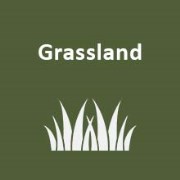 Managing grass in May
Take out strong paddocks for silage
Walk silage ground and plan when to cut
Calculate your ideal paddock size with your advisor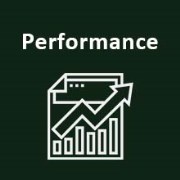 Slaughter performance
Slaughter cattle as they come fit from grass
Aim for a minimum fat cover of 3-
Identify better performing animals (highest carcass weights, best grades, youngest age at slaughter) and consider the genetics when making breeding decisions
---
Breeding
There is only one heifer left to calve on the farm that is due in July. Kay has picked out 4 maiden heifers for breeding:
| Tag No. | Date of birth | Eurostar index across breed (€) | Genotyped | Carcass weight (kg) | Daughter milk (kg) | Daughter calving interval (days) |
| --- | --- | --- | --- | --- | --- | --- |
| 185 | 16/04/20 | €154 | Yes | +2.3 | +8.3 | -6.92 |
| 196 | 07/04/21 | €144 | (Yes) | -2.3 | +7.5 | -6.15 |
| 201 | 12/04/21 | €127 | (Yes) | +0.9 | +7.2 | -6.19 |
| 203 | 17/04/21 | €160 | (Yes) | +2.2 | +8.3 | -6.81 |
From the ICBF Eurostar report, 3 out of 4 of the heifers were born in April 2021 and will be on target to calve at 24 months of age. The Eurostar value ranges from €127 to €154. The herd replacement index for the cows is €92 on the Eurostar index. To reach an average of 5 stars across breed this would have to be over €115 according to the May 2022 evaluation and over €124 to be 5 stars within the AA breed, which these heifers are. There is a range in the carcass weight figures, but as Kay's cows are an average weight of 723kg, a negative figure may be beneficial. The daughter milk figures are also high positives, and an increase on the average herd figure of +4.9kg. The daughter calving interval is strongly negative for the heifers, an improvement again on the herd average of -5.99.
Visually, the heifers have good height, width at the pelvis and feet. They are also docile and are off of reliable cows in the herd.
These will be AI'd to an Angus bull (KYA) that has a 3.4% calving difficulty figure for heifers at 99% reliability to avoid difficult calvings.
---
Grassland
Kay measured grass on her farm on 29th May. She had a farm cover of 1146 kg DM/ha and grew 35 kg DM/ha of grass since 22nd May. The demand was 33 kg DM/ha and there were 35 days of grass ahead on the farm. She has decided to cut a number of paddocks out for silage, some of which can be harvested with her 1st cut silage in the coming week. This has reduced the farm cover to 1025 kg DM/ha with 28 days of grass ahead. While this is still high, Kay's pre-grazing yield is reduced to 1375 kg DM/ha and she expects that further paddocks will be taken out for silage after her next grass walk.
She has approximately 12 acres (4 paddocks) which have been reseeded with a multi species mix. The earlier sown fields are starting to strike now and Kay expects to graze them at the end of June/early July.
She walked her silage ground recently and identified one field that is suitable to cut as soon as weather allows. Kay plans to make good quality silage on the farm so that her younger cattle will perform well over winter on silage only. One other field has poorer quality grass and is quite light, so she will allow this to bulk up and mark it as feed for the cows. Traditionally Kay would have mowed, tedded, rowed up and then baled silage but this year she won't ted out the grass as the dry matter tends to be excessively high afterwards, which affects intakes in stock.
There are at least 6 different grazing groups on Kay's farm – two/three grazing groups of cattle and four groups of sheep. This leaves it challenging for grass management on the farm. The ideal paddock size was calculated to be 3.1 acres (1.25 ha) for Kay's biggest group of cattle (26 cows, 26 calves and 13 weanlings) and at 0.66 acre (0.27 ha) for the biggest sheep group of 40 ewes and lambs. This would allow for 3 days grazing on average in each paddock. They could be then subdivided for smaller groups, or the cattle/sheep could be grouped together to allow them to graze a paddock faster and protect re-growths.
---
Performance
The first cattle for 2022 were slaughtered from Kay's farm on 19th May. The graded R-4+ on average at a carcass weight of 301 kg at 25.3 months of age. They made an average price of €1674.42 and finished off grass with no ration. Organic cattle were paid a flat rate price in the factory up until this year when a grid system was introduced for them. While better grading cattle will achieve a better price at slaughter, it will be important that early maturing breeds are still in the breeding policy to ensure that cattle can still be finished off of a grass only diet.