Kay O'Sullivan November/December Update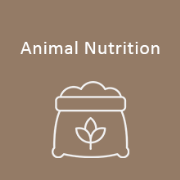 Good silage sample results are back
Silage samples taken on the farm
The results are very good at over 70% DMD; the multi species silage had very high crude protein (>19%)
The suckler cows will have to be restricted on >70% DMD silage to avoid gaining too much condition before calving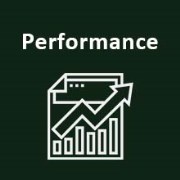 Slaughter performance of 2021 born cattle
The calves are being weighed as they are weaned
First of the 2021 born cattle were slaughtered at 19 months of age with no ration
Beef HealthCheck reports showed healthy livers and lungs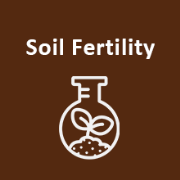 Composting dung
Dung is composted on the farm, Kay plans to cover the dung next year to speed up the heating process
It is turned as it reaches the target temperature
Labour intensive but multiple soil health and nutrient benefits
---
Animal Nutrition
Kay took two silage samples to plan her diets for winter. As the weanlings are not fed any organic ration over winter it is important that they are fed >70% DMD silage.
The results were as follows:
Sample 1: 71.2% DMD at 13.8% crude protein
Sample 2: 70.6% DMD at 19.14% crude protein (multi species sward)
The yearlings and weanlings will be fed the 71.2% DMD silage and Kay will not feed them any ration over winter. The cows can be fed 65-66% DMD silage ad lib (from 2021 silage) or alternatively they will be restricted on 70.6% DMD silage. They have open access to a shed and paddock over winter for exercise as they are in very good condition.
A mineral bolus was given to the cattle grazing the redstart.
---
Performance
5 of the 2022 born heifers were weighed on 16th November. They were an average weight of 289kg and gained 1.15 kg/day since 17th September.
8 of the 2022 born bullocks were weighed on the same day and averaged 312kg, having gained 0.99 kg/day since 17th September.
The remaining 2021 heifers for finishing (3) were weighed on 5th November and averaged 490kg, gaining 0.6kg/day since 21st September. Kay will wait until they are over 500kg before they will be slaughtered. The last 2021 bullock was479kg and gained 0.42kg/day since 21st September.
One bullock and 2 heifers were slaughtered on 10th November. The bullock graded O+4- and had a carcass weight of 291kg at 19 months of age. As he graded O+ he was deducted 18c/kg on the organic grid and made €1605. The two heifers graded R-4- and R-4= with an average carcass weight of 269kg at 19 months of age. They made an average price of €1534.
The cattle were finished off the multi species swards with no ration. #199 weighed 564kg (KO 51.6%), #202 was 538kg (KO 50%) and #198 weighed 514kg (KO 51%). The Beef HealthCheck reports showed that their lungs and livers were healthy at slaughter.
---
Soil Fertility
Kay spread the dung on her farm before the closing date this autumn. It was spread on the lower index fields and/or where silage was cut from this year.
The dung is composted on the farm in a lean to shed. The aim of composting is to produce a final product that is stable, free of pathogens and weed seeds which is particularly useful for organic farms. It works as the microorganisms consume over 90% of the available organic matter. Composting consists of three phases:
Mesophilic at 10-45oC
Thermophilic at 45-70oC
Maturation (curing)
Kay typically leaves the dung in the shed and turns it with the bucket on the tractor at 65oC. She is considering using a cover next year to get it to heat up faster and have it spread so that the nutrients are more available during the main grazing season on the farm.
Advantages of composting are:
Reduced moisture, weight and volume of stored manure
An efficient recycling method for crop residues
Reduced fly, weed and odour problems in manure
More stable form of nitrogen and other nutrients
Better soil infiltration rate, water holding capacity and soil aggregation
Increased population and diversity of soil microbes