Ken Gill January Update
Autumn breeding results
Scan cows and heifers to determine if they are in calf
Plan what to do with cull animals
Having set breeding dates allows for tighter calving spread and more evenly sized calves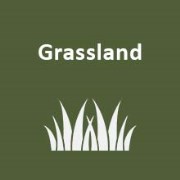 Getting autumn calves to grass
Give calves access to grass by day
They can go to dry, sheltered paddocks near the yard to help them acclimatise
Do a grass walk to ensure farm cover is adequate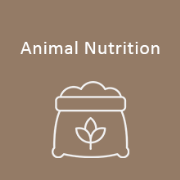 Fodder budgeting
Complete a fodder budget for the rest of the housing period
Consider sourcing feed or letting stock to grass early (do a grass walk) if you are tight
Consider selling excess stock if necessary
---
Breeding
Ken breeds all of his cows and breeding heifers by AI, all of whom were scanned yesterday. 73 of 85 breeding females were confirmed in calf.
Out of 13 heifers, 2 were not in calf and will be finished off of grass with the other yearlings on the farm. Out of the 10 cows that were empty, 5 of these had been selected for culling anyway due to mastitis issues and a lack of docility at calving. The 10 cows will be sold conventionally to the factory next week to reduce feed demand on the farm.
Ken bred 80 animals between the 25th of October and the 3rd of December. 65 females were served once, and 15 females were served twice, with no animal receiving any subsequent serves. This is a testament to the excellent fertility that is in Ken's herd which helps him to achieve key targets of 369 day calving interval and 84% 6 week calving rate. This is reflected in the autumn born calves which are an even bunch of stock and it helps to simplify carrying out routine tasks on the farm.
---
Grassland
The 73 autumn born calves have access to grass every morning for a few hours. They have grazed approximately 40 acres over the winter. They have access to 1kg of oats, ad-lib red clover silage, straw and milk when they go back into their shed.
Having calves at grass increases the protein in their diet to allow for better growth rates. It is also better for their health and helps them to acclimatise to a grass-based diet gradually. It helps to break the calf/cow bond to reduce stress at weaning. From a financial perspective, if calves are at grass it saves on indoor feeding costs, slurry storage, bedding and labour.
---
Animal Nutrition
Ken was concerned about his fodder stocks for the coming months, and so completed a fodder budget for the farm. He requires approximately 357 tonnes of silage for the next 1.5 months. He has 112 tonnes in the pit and 150 bales in the yard (232 tonnes total).
This means that around 156 bales of silage will be needed to have enough fodder stocks until mid-March. He has an option to buy these locally so can arrange this, and also has the option to feed some of his straw.
Ken will be completing an opening grass cover for his farm to assess how much grass is there currently, and to balance his grazing demand and growth when he lets extra stock out to grass.
A fodder budgeting sheet is available at https://www.teagasc.ie/news--events/daily/grassland/fodder-budget--planning-for-winter-2021.php