Ken Gill July/August Update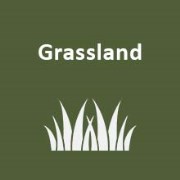 Summer grass management
Continue to build farm covers this month
Combi crop worked very well on the farm this year
Graze fresh reseeds at <1200 kg DM/ha for first 2/3 grazings to encourage tillering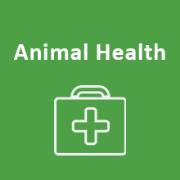 Parasite burdens at grass
Grazing different ages of stock is helping to reduce parasite burdens at grass
Higher post grazing heights can also reduce parasite burdens for younger cattle
Continue taking FEC samples monthly to monitor lung worms and stomach worm burdens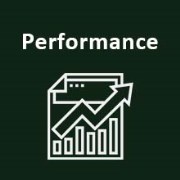 Selecting cattle for slaughter
Weighing cattle regularly can help assess if they are fit for slaughter as weight gain will start decreasing
Handle finishing cattle to assess fat cover on the tail head, ribs and loin
Ensure finished cattle are in spec to make a maximum profit per head
---
Grassland
Ken measured grass on 3rd of August. He had a farm cover of 612 kg DM/ha which has increased from 496 kg DM/ha on 27th July which is back on target for this month. The growth rate had increased to 46 kg DM/ha and the demand was 26 kg DM/ha. The growth is coming at a good time as Ken is due to start calving from early August and will have a rapid increase in demand from calved cows. He had 24 days ahead too.
This will be further helped by the land which was sown as a combi crop coming back into the rotation. The peas and wheat were sown with a one-pass in April, and the grass seed (consisting of perennial ryegrass, white clover and other grasses) was shaken across the field afterwards in two directions. The combi crop was mowed on 20th July and baled on 22nd July. It yielded 116 bales off of 14 acres and the grass is starting to grow already. There are very little weeds appearing so far, and it works in well with Ken's rotation, while minimising any loss in productivity from the field. The field will be divided into 3 paddocks and grazed at covers of 1000 kg DM/ha to encourage tillering over the next 2-3 rotations.
The red clover will be cut again in September. It is growing well and Ken is hoping that by delaying cutting it will reduce the amount of cover on the crop over winter. The more light that the crop receives the better it will grow, but Ken expects that it will still have to be mulched around November to allow for this.
---
Animal Health
A FEC sample was taken from the mixed group of weanling and yearling bullocks. The results were negative for lungworm, tape worms, nematodirus and strong worms. They showed a low positive for coccidian so Ken will monitor this is in his next FEC sample which can be taken in one month.
Ken grazes cattle of different age groups together, i.e. the weanling and yearlings bullocks will graze as one group and the weanling and yearling heifers are grazed as a second group. This helps to dilute the worm challenge for the younger cattle as the older cattle will have a level of immunity built up against stomach and lung worms since the previous grazing season. The risk of ingesting parasites at grass is also reduced as the cattle don't graze paddocks out to less than 4.5cm over the summer grazing period. A leader-follower grazing system is operated on the farm where the dry autumn calving cows graze paddocks after the weanlings and yearlings. As the younger cattle avoid grazing too tight, again it reduces the risk of ingesting worms or fluke and the older cows will have a level of immunity against these if they pick them up. These grazing techniques, in combination with a good crop rotation on the farm help to reduce parasite burdens on cattle which is evidently working from the latest FEC results.
---
Performance
20 cattle are booked for slaughter on 11th August so Ken will be drafting the fit ones based on fat cover and weight. Another 20 will be slaughtered in September with the remainder booked in for October.
A grid pricing system is in place for organic beef cattle this year which was not previously in place. Similar to conventional beef, in-spec cattle that meet the desired carcass conformation (R- or higher) and desired fat cover (2+ minimum to 4+) will be paid a base price or premium. Any cattle that are outside of this spec will be financially penalised. The desired carcass weights are >250kg to <450kg and any cattle outside of this will also be financially penalised.
Therefore slaughtering cattle as they become fit is very important to maximise profitability and also to produce a carcass to market specifications that the consumer wants to buy. This can be assessed in a number of ways:
Regular weighing – as a finishing animal's daily live weight gain starts to decrease it shows that they are coming near to slaughter.
Assessing fat covers – Heifers and steers can be assessed around the tail head, ribs and loin. In bulls the topline of the animal also needs to be assessed, along with the scrotum area, the flank and the brisket.