Michael McGuigan July/August update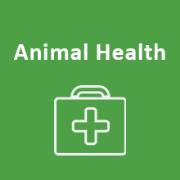 Animal Health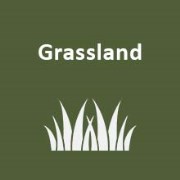 Grassland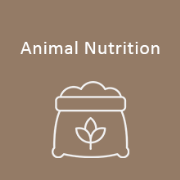 Animal Nutrition
Animal Health
The plan is to wean the calves in late August. In previous years , both cows and calves were housed in the slatted shed and separated for a few days in order to wean the calves . It was a stressful event on both mothers and calves. This year nose pads/flaps have been purchased . These are lightweight plastic, non-invasive, nose flaps which will be put on the calves noses. The nose flap will prevent them from sucking but allows the calf to maintain physical contact with the cow. It allows the calf the graze and eat mealy normally. The anti sucking device aims to reduce the bond and will be left on the calf for 4-7 days. The nose flap will be removed and the cow and calf separated . Hopefully there will be less bawling and there will be no requirement to house stock. The calves will be moved onto good quality grass while the cows will be restricted to low cover paddocks pre-calving.
The cows have access to garlic licks which is helping to control flies and there has been no issues with summer mastitis to date.
Grassland
In the whole of 2021 the farm grew 10.2 tons of grass DM per hectare. To date, August 8th 2022, the farm has grown 30% more already at 12.5 ton/ha with 40% less amount of fertiliser. The reseeded ground is paying dividends in 2022 .
The average growth rate for July was 61kgsDM/ha/day but this has fallen to 29 kgs/day for the last week of August. There has been little or no rain in August and it is negatively affecting grass growth. The average farm cover has fallen from 766kgsDM/ha in July to 600kgs/ha which is too low for this time of year. Fortunately , the weanlings bulls are now fit for sale and 19 will be sold in the first week of September . This will reduce grass demand to 34kgs/DM/day. Also as the cows will be calving in 6 weeks- these will be restricted to a bare paddock and can easily supplemented with silage / straw until calving. Dry cows identified for culling are on meal and these can also be sold quickly which will reduce demand further.
Animal Nutrition
All the weanlings are being forward creep grazed with is working very well. They have priority access to the best quality grass while the cows will mop up any residuals left in the paddock. The weanlings are offered 1-2kgs of ration per day. The bulls range in weight from 480kgs to below 300kgs . The lighter ones were born later in the last days of December 2021 and the plan is to cull these later calving cows . The weanlings have been dosed with Albex to control both lung and stomach worms. As the target sale date for the bull weanlings is the first week in September.