Michael McGuigan September/October update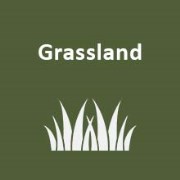 Grassland
Grazing issues with heavy autumn covers
Growing next springs grass
Tight on winter fodder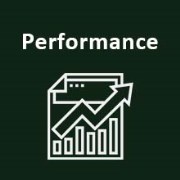 Performance
Autumn calving has started
Pre & Post calving care
11 cows for culling
Grassland
While the farm struggled to grow grass due to the drought in August- growth increased dramatically in mid September . The average grass growth for that month was 63kgs/DM/ha leading to an average farm cover of 953kgs/DM/ha at the beginning of October. By mid October there was 25 days of grazing ahead. Grazing heavy covers of this nature in October is a challenge. There was 11 heavy dry cows ear marked for sale in the first week of October. This date was delayed to keep the cows on the farm and to keep demand up in order to graze off the paddocks.
As the covers were to heavy to graze on 2 of the paddocks – a decision was taken to cut and bale . 38 bales were made which gives the farm a 150 buffer for the winter.
The farm has started its Autumn rotation plan in the first week of October (see below)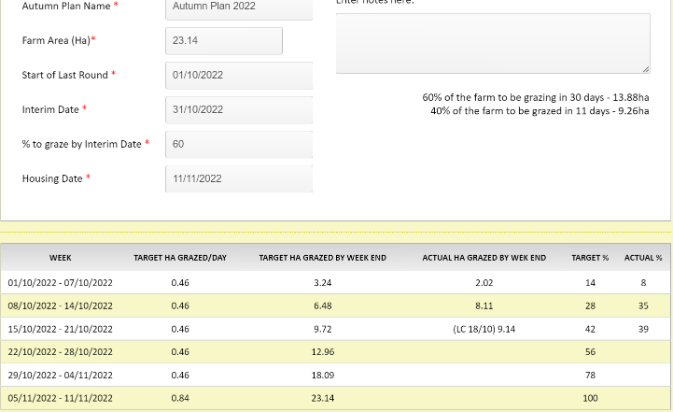 The target is to have 60% of the farm grazed and closed by the 31st of October- this means grazing 3.2ha per week until that date. The whole farm will be closed by November 11th. Weather permitting, the paddocks will be grazed to 4cm and rested until 2023. The target AFC should be around 700kgs/DM/ha. It will be especially important that the paddocks where clover was incorporated would be grazed tightly to allow light into the sward during the winter
Performance
---
Calving has started with no issues to date. The cows have been restricted to a bare paddock and fed a pre calving mineral. At the point of calving, the cows are moved to a paddock beside the yard . In the event of a cow needing any handling –it is easy to run them inside to the adjacent calving pen. With heifers, they are housed indoors at night and let out during the day. The plan is to have the cows "fit not fat" at calving. Post calving, the cows are moved to fresh grass and the target is to have these out full time until November.
The cows were vaccinated with Rotavec corona 4-6 weeks prior to housing