Oliver O'Hara January/February 2023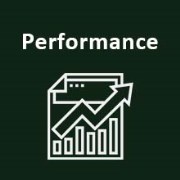 Performance
Scanning results of the ewe flock
Pre –Lambing Management
Performance
---
131 ewes were scanned on the 28th of December with the following results;
21 singles
78 doubles
28 triplets and
4 dry ewes
The ewes have been housed in the new sheep shed since December 1st. Pre lambing care is very important to reduce mortality when lambing starts in March.
80% of foetal growth takes place in the last 6-8 weeks pre lambing resulting in the ewes energy requirement being at its highest when her intake capacity is at its lowest. This makes formulating a suitable diet challenging particularly for multiple bearing ewes. There are four key factors that will determine the amount of concentrates that should be fed to ewes in the run up to lambing:
The number of lambs the ewe is carrying
Stage of pregnancy – number of weeks before lambing
Body condition score of the ewe
The quality of the forage being fed
Concentrate Feeding in Ewes in Late Pregnancy (last 8 weeks)
Weeks before lambing
8
7
6
5
4
3
2
1
*Singles
0.1kg
0.2kg
0.3kg
0.4kg
0.5kg
0.6kg
*Twins
0.1kg
0.2kg
0.3kg
0.4kg
0.5kg
0.6kg
0.7kg
***Triplets
0.1kg
0.2kg
0.3kg
0.4kg
0.5kg
0.6kg
0.75kg
0.9kg
*Typical Meal Feeding Programme - Ewes on good quality silage, 70% DMD, Body Condition Score of 3.0
It is also important to consider the ingredients that make up concentrate rations. Good quality ingredients are essential. High quality protein sources such as soya bean meal will increase colostrum/milk quality and production and good quality cereals such as barley, wheat and maize will maximise energy intakes. Generally a 18-19% crude protein ration will suffice although for high litter size flocks a 20-21% protein nut may be required. It is also essential that a suitable vitamin and mineral mixture is included as this will help prevent any deficiencies and reduce the risk of issues such as milk fever and grass tetany post lambing. Concentrates will be introduced at a low level and increased at a steady rate thereafter.
Other management factors to consider:
Adequate trough space is vital to ensure that all ewes get access to their fair share of the concentrates and also to prevent any bullying at the feed face. A general guide is that you can feed ten 70kg ewes in a standard 4.8m wide pen in late pregnancy. The table below outlines the different trough space required by different size of ewes:
| Ewe Body Weight (kgs) | Concentrate Trough Space (mm) | Silage Trough Space (mm) |
| --- | --- | --- |
| 50 | 400 | 150 |
| 70 | 450 - 500 | 200 |
| 90 | 600 | 250 |
Water supply and quality is another vital component to ensure that a successful lambing occurs. In late pregnancy a ewe can consume up to 6 litres of water per day especially where high levels of concentrates are being consumed. Water will be available at all times and water troughs should be checked regularly to make sure that they are not contaminated.
In the final 4 to 6 weeks pre lambing ewes will be vaccinated with their annual clostridial booster vaccine. This will allow for the antibodies to pass over to the lamb through the ewes colostrum and also avoids having to vaccinate lambs after birth. If farms have previously had issues with watery mouth at lambing time ewes can also be vaccinated for certain strains of the causative E-coli bacteria 2 to 4 weeks pre lambing.
Key points to note:
High quality concentrates must be fed to multiple bearing ewes in the final 2 months before lambing
The amount of concentrates fed depends on the litter size of the ewe, the body condition of the ewe and the quality of silage being fed
Ensure that ewes have adequate trough space and a clean fresh supply of water at all times