Proinnsias Creedon April Update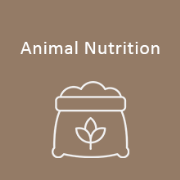 Have you completed your fodder budget yet?
Complete fodder budget based on how many cattle you will have next winter
Estimate how much silage will be left over for this winter
Plan how much silage ground will need to be cut to produce sufficient winter feed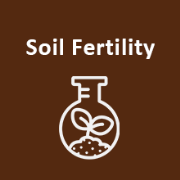 Having a nutrient management plan in place can save you money
Correct soil pH by spreading lime
Savings can be made if phosphorus indexes are 3 or 4
Spread protected urea instead of straight CAN or unprotected urea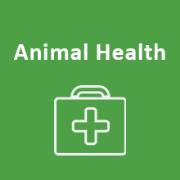 Measure pen space for finishing cattle
Over 2m2 lying space/animal is required for finishing cattle
Ensure that they have enough feed space available
Group cattle of similar weight in pens
---
Animal Nutrition
The finishing heifers are being fed 5kg of a 14% CP ration, along with 72.4% DMD silage. They are due to be slaughtered over the coming month. A further pen will be slaughtered in May/June and they are eating a 69% DMD silage, along with 4 kg of a 14% CP ration.
A fodder budget for next winter was completed for the farm. Without allowing for feeding any ration, Proinnsias will need 734 bales of silage for 50 weanlings and 55 store cattle for a 5.5 month winter.
There will be 180 bales left over from this winter, and Proinnsias plans to make 212 bales from first and second cut silage this year. This means that a further 342 bales will be required, which is the equivalent of cutting just under 50 acres of silage with an average yield of 7 bales per acre. As all cattle on the farm are young, growing animals Proinnsias has no option but to aim to make >70% DMD silage so cutting for bulk is not an option. The extra ground closed up for early silage will be a help and further paddocks will be taken out as the year progresses, but extra land may have to be included for second cut silage also.
---
Soil Fertility
Soil samples were taken through the Signpost programme on Proinnsias's farm and the results were used to develop a nutrient management plan for the farm. The results were very good with over 45% of the farm in a good soil fertility status, i.e. pH over 6.2 and a P and K index of 3 or 4.
Overall, 31% of the farm has a pH of less than 6.2 and over 100 tonnes of lime will be required over the coming years to rectify this. Notably, Proinnsias and his wife Máire identified the low pH paddocks as ones that have not got lime over the last number of years.
The Phosphorus index on the farm is excellent with only 9% of the farm in index 2 and 91% of the farm in index 3 or higher. This may be due to the quality of the slurry being spread on the farm but will reduce Proinnsias's allowance of chemical phosphorus for cross compliance purposes, which will in turn reduce his chemical fertiliser bill.
The Potassium indexes are also very good with the entire farm in index 3 or 4. This is largely due to the muriate of potash (50% K) which has been spread on the farm over the last few years and again will reduce in significant fertiliser savings this year.
The nutrient management plan for the farm recommends that all slurry is kept for silage ground which will help to replace offtakes. The main nitrogen source recommended is protected urea as it is cheaper per unit N and is also better for the environment than straight CAN or unprotected urea. Along with a small quantity of 18-6-12 it should be sufficient to build the remaining soil indexes on the farm. Spreading lime will help to raise the soil pH but will also help to release any locked up phosphorus in the soil too.
Slurry samples have been taken on the farm and were sent for analysis. The results of these will be useful to identify the nutrient content of the slurry and may reduce the quantity of compounds required for silage ground.
---
Animal Health
Proinnsias is planning to move his finishing heifers from a loose shed to a slatted shed that is now free as the store cattle have been let out to grass. He measured the width and length of the pens to help decide how many heifers would fit in.
The pens are 4.6m (15ft) long and 4.6m wide (15ft), which results in a total housing area of 21.16m2. The total available feeding space is 4.6m.
The heifers would require 2.2 m2 in a slatted shed for optimum performance and 0.5 m of feeding space. Therefore each pen can comfortably hold 9 finishing heifers, which can be allocated to pens according to weight.