Proinnsias Creedon January/February Update
Review of 2022 profit monitor
Complete 2022 proft monitor
Target output per LU of >350kg/LU for suckling system & >500kg/LU for calf to beef system
What are your variabale costs at as percentage of your gross output? Target <50%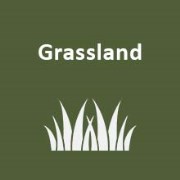 Planning turnout to grass
Watch ground conditions for opportunities to let cattle out to grass
Plan to have 30% of farm grazed by 14th March and 60% by 1st April
Be prepared to house cattle if adverse weather conditions occur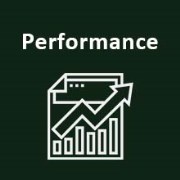 Making decisions based on weights
A lack of lying space for finishing cattle has a clear impact on weight gains
Heavier heifers (close to 500kg) can move to a finishing diet
Target 0.6 kg/day ADG over winter period
---
Financial
Proinnsias has completed his 2022 profit monitor to analyse the farm's financial performance, compare with previous years, and benchmark against other calf to beef and store to beef enterprises. Three main areas to analyse are;
Output per livestock unit (LU) – The kilograms of beef produced for each LU on the farm. Every management practice on the farm affects this; health, mortality, performance at grass and housing, genetics, and in a suckling system the cow & bull fertility and calving spread. Proinnsias's figure is 339kg/LU. The target for his system is >500kg/LU and in a suckling system this is >350kg/LU.
Stocking rate – The number of livestock units per hectare on the farm. Proinnsias's adjusted stocking rate is >2 LU/ha. A higher stocking rate generally equates to a higher profit, but it is more important that each animal is performing well on the farm beforehand. The farm stocking rate will depend on the grass growth, land quality, labour availability and Nitrates Directive regulations.
Variable costs as a % of gross output – Target ~45% to ensure there is enough money in the pot left to pay the fixed costs and leave a positive net margin. Proinnsias's figure is 72%.
Proinnsias has already began working to improve his output/LU over the last year. Historically he has bought the calves through local marts at various times during the spring. Last year he sourced some of these from a local farmer, and has arranged to do the same again this year. As well as reducing the time he has to spend buying calves through the mart, there is less transport involved for the calves and is reducing the risk of disease and they are not missing with other cattle. Proinnsias also plans to house these calves separately to anymore that he buys.
Last year, there was a significant amount of by respiratory disease among the calves. They were vaccinated against RSV and Pi3, and Proinnsias began vaccinating them for IBR too. The 2022 born calves were also vaccinated against IBR in the autumn to prevent an outbreak at housing.
There is a set feeding protocol now in place for calves as they arrive on the farm as follows;
Day 1 (pm): Provide ad lib access to warm electrolyte solution
Day 2 (am): 2L of milk replacer (38oC)
Day 2 (pm): 2L of electrolyte solution (38oC)
Day 3 (am): 2L of milk replacer (38oC), plus a handful of concentrates
Day 3 (pm): 2L of electrolyte solution (38oC)
Day 4: Normal feeding schedule, with ad lib concentrates
Some of the calves had a poor thrive over summer, which was noticed as they are weighed regularly on the farm. It turned out to be an issue with acidosis – the smaller calves were receiving almost 70% of their daily intake in a 10 minute feed of ration which caused their stomach pH to drop rapidly. Proinnsias corrected this by splitting the feeds into twice daily and providing a fibre source (straw) to them in their paddocks and it quickly rectified the issue. This knowledge will be carried into this year's season of calf rearing.
Proinnsias is in the process of building a new slatted shed on his farm. He was aware that lying space has been tight on the farm over the last few years and this was reflected in cattle weights over winter; in particular a poor weight gain response from ration being fed to finishing cattle. The new shed will allow him to provide sufficient lying space for cattle (recommended at 2.7m2 for finishing cattle). It also means that he won't have to house cattle in older straw bedded sheds which will reduce labour.
From the changes outlined above, Proinnsias hopes to improve the health and nutrition of cattle on the farm. In turn, this can help reduce his ration costs (€865/ha), mortality on the farm and vet bill (€92/ha). Healthier cattle will also reduce the labour associated with managing sick cattle and will help to increase their daily gains at grass and over the winter period.
As with all farms, every year brings a new set of challenges. However by analysing the farm's profit monitor results it helps to plan areas for improvement to improve the farm's profitability into the future.
---
Grassland
Grass was measured on the farm on 29th January and showed a farm cover of 319 kg DM/ha. However Proinnsias is not worried about this as he has a low demand for grass in spring anyway. There will only be 44 yearlings (~300kg) and 12 store cattle (~420kg) going to grass, across 25.53ha on the farm. Soil temperatures on 31st January were 7.7oC.
Proinnsias is considering letting out some of the yearlings to graze his drier silage fields and has set up a spring rotation planner. The spring rotation planner is a tool to plan out the first grazing rotation to ensure that grass is grazed early enough to allow time for re-growth for the second rotation and to ensure grass does not run out before the second rotation starts.
It is purely based on target areas and dates. Once you know the date you are letting out stock and the targets, you know how much land you have to graze per day, week and month. The following targets are for a heavy farm:
30% of your farm grazed by the 14th March
60% of your farm grazed by 1st April
100% of your farm grazed by "Magic Day", around 19- 25th of April
From 2022, Proinnsias knows that the second rotation did not start until 11th May, but that growth had exceeded demand on 18th April and a lot of paddocks had to be cut for silage. As the average paddock size on the farm is 0.62ha and with an average turnout date of 15th February, very simply Proinnsias would have to graze 4-5 paddocks per week.
If he is behind target, he can let out more stock or graze lighter covers until they catch up. If he is ahead of target he can graze the heaviest covers, re-house some stock or possibly graze silage ground a second time.
However the most important thing is that there is a 'wet weather plan' in place. Weather forecast needs to be monitored and cattle can be housed before any adverse weather if necessary. If there is an opportunity to graze some of the wetter fields in February/March, Proinnsias will take it. Back fencing can also be used to avoid excessive damage to land.
The benefits of this will be healthier cattle, less labour feeding and bedding, less slurry/dung produced and higher daily live weight gains.
---
Performance
The 2022 born calves (44) were weighed on 28th December and average 240kg. 32 of these had gained 0.67kg/day since 27th November. They were weighed again on 30th January and averaged 263kg, having gained 0.73kg/day since 28th December.
The 2021 born heifers (29) were weighed on 4th January and averaged 448kg. They had gained 0.4 kg/day since 4th November, this has been mainly attributed to lying space.
The bought in heifers from 2021 (16) averaged 492kg and had gained 0.5 kg/day since 6th November.