Proinnsias Creedon March/April Update 2023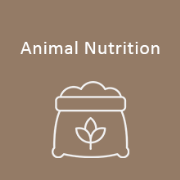 Nutrition for dairy beef calves
Electrolyte protocol being followed for calves arriving onto the farm
Feeding rate will be increased to match feeding regime on previous farm
Precautions are being taken to prevent further bloat in calves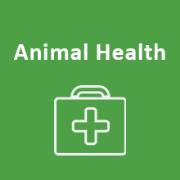 Prevention is better than cure
New calves have been vaccinated intranasally against RSV and Pi3
Rotavirus detected in calves through a snap test
Calves were treated quickly & are recovering well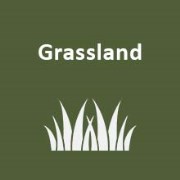 Battling the weather!
44 yearlings went to grass on 25th February & re-housed on 9th March due to bad weather
Spring rotation plan targets has been slightly adjusted for the farm
Balancing fertiliser applications for silage ground
---
Animal Nutrition
14 AAX calves arrived on the farm on 28th February at 3 to 4 weeks of age.
The calves followed an electrolyte protocol on arrival to the farm. They were given an 18% CP coarse ration and were fed 4L of milk replacer per day, at a concentration of 12.5%. The calves were adjusting well but after 1 week on their new diet two calves got bloat and gas had to be released from their stomachs. It is suspected that they were hungry after changing from 6L whole milk/day on their farm of origin to 4L/day and this has since been increased to 6L/day.
The electrolyte protocol on arrival will be adjusted for further calves coming from the same farm as follows;
- Day 1 (pm): Provide ad lib access to warm electrolyte solution
- Day 2 (am): 2L of milk replacer (38oC) (Increased to 3L)
- Day 2 (pm): 2L of electrolyte solution (38oC) (Increased to 3L)
- Day 3 (am): 2L of milk replacer (38oC), plus a handful of concentrates (Increased to 3L)
- Day 3 (pm): 2L of electrolyte solution (38oC) (Increased to 3L)
- Day 4: Normal feeding schedule, with ad lib concentrates
The calves have access to clean water and to straw which is provided to them in hay racks.
To avoid further bloat issues, the following recommendations were made;
- Increase volume of milk replacer to 6 litres but with the same amount of milk powder they were getting at 4 litres. Calves might have been hungry after coming off 6 litres. Build back up to normal concentration after a week (due to a rotavirus outbreak they will remain on the same concentration on veterinary advice).
- Limit calves to 300g/head/day ration while they get used to it.
- Feeding an acidifier with the milk replacer may help to reduce digestive upsets.
- Keep plenty of straw under the calves, reduce dampness as much as possible.
- Continue mixing milk replacer at correct temperature and consistency.
---
Animal Health
Before arrival to the farm the calves were vaccinated against RSV and Pi3 intranasally, and are yet to receive an IBR vaccine due to low supplies locally.
While the calves looked healthy and there was no evidence of any scouring, some of them were refusing to drink their milk replacer after 7 to 10 days. They tested positive for rotavirus on a snap test and were treated for it immediately.
More calves are due to arrive on the farm over the coming weeks so it's important to correct any disease outbreaks and nutritional issues before then. To avoid any transfer of disease between different age groups the new arrivals will need to be separated from the older group. Calf scours are generally caused by the following pathogens at certain ages of life which helps to identify the cause;
The straw bedding should be changed weekly to avoid a build-up of disease in the shed. Separate feeders will be used for any new calf groups arriving on the farm and care will be taken to reduce the risk of disease transfer between groups.
---
Grassland
44 yearling heifers were turned out to grass on the farm on 25th February, which was a record for the farm in what was an unusually dry spring. As this was a week later than originally planned, the spring rotation plan has been extended by a week to match this.
The original target for the 14th of March was to have 30% of the farm grazed, but this has now changed to 20%. Proinnsias was on target to achieve this on 9th March, with 13% of the farm grazed. However due to heavy snow, sleet and rain showers the yearlings had to be re-housed. They will go back to grass as soon as the weather settles down again, but it will provide another challenge to catch up on grazing targets. This can be achieved by grazing lower covers and letting out more stock; there is a pen of store heifers that will be going back to grass before finishing. The main priority will be to ensure that silage paddocks are closed by the end of March so if these have lower covers they can be grazed first if ground conditions are suitable. If they aren't grazed, they can be closed for silage and cut in early to mid-May to ensure good quality silage is made. The silage paddocks include 6.9ha (17 acres) and are numbers 1, 2, 3, 6, 16A, 16B, 16C, 16D, 25, 26 and 27.
When the paddocks are closed for silage, they will be spread with 2,800 gallons of slurry/acre. Slurry analysis results from 2022 show that this will provide 26 units nitrogen, 29 units of phosphorus and 63 units potassium per acre if spread using the dribble bar. Silage crop requirements are 80 units of nitrogen, 16 units of phosphorus, 100 units of potassium and 16 units of sulphur. Therefore the silage ground can be topped up with 2 bags of protected urea/acre (29% N) which should include potassium (14%) and sulphur (2-4%). Alternatively, it can be given 1 bag of muriate of potash per acre, along with 1.5 bags of protected urea (38% N + 7% S) per acre.