Proinnsias Creedon November/December Update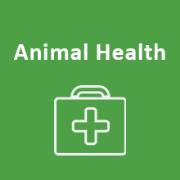 Vaccinations & FEC sample plans
IBR vaccinations have been given to calves before housing
FEC samples will be taken from calves at housing
Planning has started for the calf housing ahead of next spring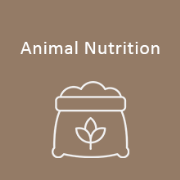 Planning winter diets
Silage sample results are back
Diets are being balanced for energy and protein
Meal can be front loaded to younger stock for half of the winter while they adjust to being housed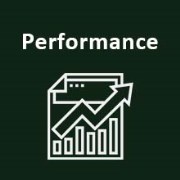 Calves weights have improved
Calf weights have significantly improved since September
Finishing cattle should be weighed regularly to monitor performance
Forward stores could be fed on and finished out of the shed
---
Animal Health
The calves were vaccinated against IBR on 29th October.
The yearlings have been housed and the calves are still at grass. FEC samples will be taken from the calves at housing.
Planning has started in advance of buying in calves next spring and Proinnsias and Máire are looking at their calf housing options. Having adequate lying space and air space is extremely important for calf health and performance. One shed was measured up to determine how many calves it is suitable for. The width and length were measured and divided by 1.5m2 which is the recommended lying space per calf. This showed that there is enough lying space in the shed for 25 calves. However when the air space was calculated (multiply shed length by shed width by shed height and divide by 10m3 which is the requirement for a 2 month old calf), it showed that there was only sufficient space for 22 calves so this is the limiting factor for this shed.
The ventilation was also examined and showed that there is an insufficient air inlet in the shed so options to rectify this will be examined. The farm is located in a heavy rainfall area and is high up so can be very exposed in adverse weather conditions. This has to be taken into account when making any modifications to the shed as draughts are a big concern for young calves. Common options are to push sheeting out from the bottom along the length of a shed or to replace side sheeting with Yorkshire boarding.
---
Animal Nutrition
The stronger calves are eating 1.25kg of a 17% CP nut/head/day in one feed. The smaller calves (12) are getting 1.1kg/head/day. All calves are getting straw at grass.
The finishing cattle are getting 6 kg ration/head/day and Proinnsias plans to have them all slaughtered before Christmas. They were housed 2 weeks ago and are getting ad lib silage also.
Silage samples were taken on the farm and returned the following results:
Sample 1: 72.8% DMD at 13.8% crude protein (Cut 1st June, paddocks 1,2,3)
Sample 2: 70.6% DMD at 12.9% crude protein (Cut 10th August, paddocks 16A, 16B, 16C, 16D)
Sample 3: 67.9% DMD at 11.39% crude protein (Cut 15th June, paddocks 7A, 7B, 9)
This allows Proinnsias to balance diets for his groups of stock over the winter. The finishing cattle can be fed the 72.8% DMD silage and 5kg of a 12% crude protein (CP) ration.
The yearlings under 450kg can be fed the 70.6% DMD silage along with 1kg of a 14% CP ration, or else the 67.9% DMD silage with 1kg of 14% CP ration and 0.5kg of soya bean meal. The yearlings over 450kg could be fed 3kg of a 14% CP ration with the 70.6% DMD silage.
The calves can be fed the 72.4% DMD silage and 1kg of a 14% CP ration.
Ration can be front-loaded when the younger cattle go into the shed and gradually reduced 4-5 weeks before turnout to grass in the spring. As cattle go from a diet of grass to silage at housing, the extra concentrate is fed to make the changeover as easy as possible. This will mean the cattle keep thriving and gaining weight in the shed. For example, the calves could be fed 1.5kg/day in split feeds for the first half of the winter period and 0.5kg/day for the second half of the winter.
---
Performance
The 2022 born calves (44) were weighed on 12th November and have shown a significant improvement since their last weighing. They gained 1.13 kg/day since 17th September and were an average weight of 216kg.
The 2021 born heifers (29) were weighed on 4th November and were an average weight of 425kg. 14 of these were weighed last on 24th September and they gained 0.65 kg/day since then.
Another group of 2021 born heifers (16) were weighed on 16th November and averaged 463kg, having gained 0.71 kg/day since 15th August.
The finishing heifers (13) were weighed on 6th November and were an average weight of 559kg, having gained 1.21 kg/day since 2nd October.
There are 16 heifers that were over 450kg in early November and they may be suitable for finishing over the winter instead of going back to grass next spring.