Ruairi Cummins April Update
Planning for 2022 breeding season
Review ICBF beef calving report
Identify cull cows that should not be bred this year
Set breeding start and end dates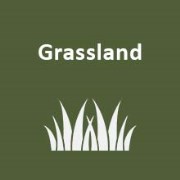 Continue to monitor grass growth
Measure grass on your farm
If you have a surplus, some paddocks could be marked for early silage
If you have a deficit ensure fertiliser is out and consider buffer feeding with silage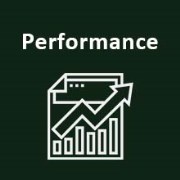 Selling cattle
Weigh finishing cattle to monitor performance
Draught bulls for slaughter as they come fit
Review local mart prices before deciding to sell live cattle
---
Breeding
The cows on Ruairi's farm finished calving on 27th March, a calving season which lasted just over 9 weeks. Five heifers and 42 cows calved this spring, producing 45 live calves at 28 days of age. Some cows needed veterinary assistance but the majority calved on their own. Ruairi bought 3 dairyX calves since January for his cows to rear as one cow lost a set of twins and the other cow had a stillborn calf.
All the females were in calf to one of two Charolais bulls that Ruairi has on the farm. There are 3 cows selected for culling due to mastitis, low udder and one cow that had a caesarean section twice so these will not be bred.
| Key Performance Indicator | Ruairi's Herd | National Average |
| --- | --- | --- |
| Calving interval | 359 days | 395 days |
| Mortality (dead at 28 days) | 6.3% | 2.36% |
| Calves per cow per year | 0.98 | 0.86 |
| % heifers calved 22-26 months of age | 100% | 23% |
| Spring 6 week calving rate | 79% | 54% |
| Recycled cows | 0% | 17% |
Ruairi will start breeding on 10th April and the cows will be split between the two Charolais bulls on the farm. One bull has a calving difficulty of 10.2% on beef cows and the other bull is 5.3% for calving difficulty on beef cows. The cows are matched to each bull based on age, size and parentage.
The bulls will be taken away from the cows on 15th June, which will give Ruairi a 9 week breeding season window. During this time he will record mating dates to have a record of when cows are served, and also to ensure that the bulls are fertile by monitoring the number of repeats.
There are 2 home bred heifers that Ruairi is keeping for breeding this year which are from milky, docile cows. He also has 6 dairyX heifers that he will aim to breed after 1st of May to give them a few extra weeks to reach their target breeding weights.
---
Grassland
There are magnesium lick buckets placed in paddocks with the grazing cows to prevent grass tetany.
Ruairi measured the grass on his home block of land on 4th April. He had a farm cover of 724 kg DM/ha with a growth rate of 13 kg DM/ha since 7th March and a demand rate of 33 kg DM/ha. There are 22 days of grass ahead for the 34 cows and calves that are grazing there.
The out farm had a farm cover of 500 kg DM/ha, with a growth rate of 8 kg DM/ha since 8th March and a demand of 18 kg DM/ha for the 10 cows and calves, and 10 heifers that are grazing there. They have 28 days of grass ahead of them.
Ruairi has a combination of 18-6-12 and protected urea spread on 40% of his home block of land. He plans to spread slurry using the trailing shoe in the coming week, which will be prioritised for silage ground. As his stocking rate will be lower this year than last year, he expects to make some savings on fertiliser. However a half bag of protected urea should be spread per acre to help re-growths on paddocks after grazing. The grass harrow was used on some damaged fields and grass seed was scattered around bare areas. They were also rolled as they will be cut for silage.
---
Performance
The under 16 month bulls (14) were weighed on 1st April and they averaged 608 kg, with an average daily gain of 1.47 kg/day since their last weighing on 1st March. They ranged from 530 kg to 760 kg. Ruairi plans to start drafting some of these for slaughter over the coming weeks as they become fit. He expects that 5 will be fit in the coming 3 weeks, with the remainder sold by mid to late May. One bull was injured in the pen and has since been isolated on his own to recover.
Ruairi sold 14 of his yearling heifers and 12 of his yearling bullocks this month. The heifers made an average price of €2.63/kg at an average weight of 423kg and the bullocks averaged €2.38/kg at an average weight of 449 kg.