Ruairi Cummins February Update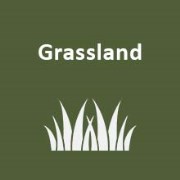 Walk farm and plan for spring grazing
Walk farm and assess grazing conditions
Plan how much ground you should be grazing per week to meet targets
Set up spring rotation planner on PBI to monitor progress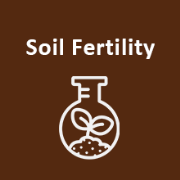 Fertiliser planning for spring
If you have stock at grass this month, remember that chemical/organic fertiliser will be needed
Spreading 20 units of protected urea/acre is more economical than spreading slurry
Spread fertiliser in the most responsive fields for the best value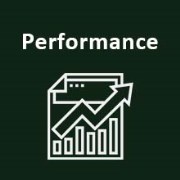 Monitor bull performance
Weigh finishing cattle monthly to monitor performance
This will help to pick up any setbacks in cattle early on
Ensure to watch poorer performing animals in case they are being bullied in a pen
---
Grassland
Ruairi will be starting to measure grass on his farm this year. A grass walk was completed on 3rd of February and he had an overall farm cover of 557 kg DM/ha which included his home block (19.94 ha) and his out block (14.84 ha). He has covers ranging from 200 kg to 1200 kg DM/ha.
He let 14 yearling heifers to grass at the end of January. They took a few days to adjust but are now happily settled.
Since Ruairi has started grazing, it is a good time to complete his spring rotation planner. The aim of this is to save on feed costs, improve the live weight gain of his yearlings and set up his paddocks for the second round of grazing. Ruairi has a dry farm so his targets are to:
Graze 33% of the farm (grazing ground) by 1st March (6.42 acres/week)
Graze a further 33% (silage ground) by mid-March (6.42 acres/ week, total of 66% grazed)
Graze final 33% (grazing ground) by early April (6.42 acres/week, total of 100% grazed)
By early April, the grass growth on the farm should match what is required by the cattle and paddocks that are grazed early have sufficient time to recover. By setting targets, Ruairi can monitor the area grazed weekly and if he is grazing too much he can graze heavier covers, re-house some stock, supplement with hay/silage or possibly graze the silage ground a second time. If he is behind his targets, he can let out more stock or graze lighter covers until he catches up.
---
Soil Fertility
Since Ruairi has stock out grazing, he has to consider his slurry and chemical fertiliser plan. Slurry is worth €39 per 1,000 gallons this year and protected urea is ~€1,000/t. If he was to spread 2,500 gallons of slurry per acre, it would be worth €97.50. However spreading half a bag of protected urea per acre would only cost €25. Grass takes up Phosphorus and Potassium better from March onwards as growth increases to over 15-20 kg DM/ha. Therefore it is more economical for Ruairi to save his slurry and to spread less than half a bag of protected urea/acre.
In this case, he will only spread protected urea on one third of the farm and will spread it on fields where he will get the best response, i.e.:
Drier paddocks
Ryegrass swards
No slurry spread
Good soil fertility
Covers of grass between 500 to 1500 kg DM/ha
As Ruairi monitors the amount of area grazed and grass growth, he can spread another half bag of protected urea per acre in mid to late February, if weather and ground conditions allow. His soil temperatures on 3rd of February ranged between 7 to 7.5 oC.
---
Performance
Ruairi weighed his U16 month bulls for finishing (14) on 31st of January. They are just coming up to 12 month of age and they averaged 511 kg, which is on target for finishing. They gained 1.83 kg/day on average since their last weighing on 29th of December. They are all eating 8 kg of ration per head per day. They are split into two separate pens and are divided by weight.