Ruairi Cummins July/August Update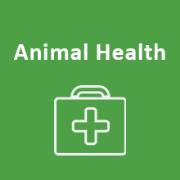 Do your calves need to be treated for lung worms and stomach worms?
Check that all vaccinations are up to date
Take faecal samples from suckler calves this month
If stock are coughing, it is best to assume that they have lung worm and to dose immediately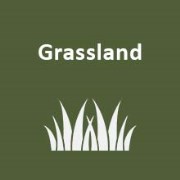 Record silage yields and fodder budget on PBI
Remember to record silage and hay yields on Pasturebase to see your paddock yield at the end of the year
Check fodder reserves for the winter to ensure you have sufficient feed
Spread 20-30 units of protected urea per acre if required, once fields have an adequate grass cover and are not in a drought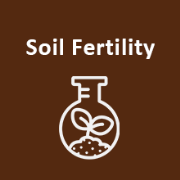 Spreading lime after second cut silage
Spread lime after second cut silage is made
Avoid waiting until the autumn to spread lime as it may not be possible to travel fields if weather conditions are poor
Check your NMP to see where higher P/K compounds are required and target these fields this month
---
Animal Health
Ruairi has vaccinated all his calves against clostridial diseases (mainly Blackleg) with a two shot vaccination programme.
He took a faecal egg sample from the weanlings to determine if they needed dosing, although he hadn't heard any coughing or noticed any scouring among them yet. However when the results came back they showed a positive result for lungworm and 50 eggs per gram of strongyles (stomach worms) which was low. Ruairi will be dosing them with an ivermectin pour on which he has in stock which will treat the calves for both lung worms and stomach worms.
---
Grassland
Ruairi cut hay on 7th of July on the out farm in Ballyhall. The average yield was 4.87 t DM/ha (just under 10 bales per acre) which he was very happy with. He also acquired an extra bales of silage from buying a standing crop nearby.
Protected urea (38%, €980/t) was spread at a rate of 15 units per acre on the home farm, with 18-6-12 spread on the out farm to help combat the decline in grass growth and to help build the soil indexes.
Grass was measured on the home farm on 8th July and the grass wedge showed a farm cover of 763 kg DM/ha, with a demand of 33 kg DM/ha and a growth rate of 27 kg DM/ha and 23 days ahead.
The out farm had a farm cover of 642 kg DM/ha with a demand of 25 kg DM/ha, a growth rate of 33 kg DM/ha and 26 days ahead.
---
Soil Fertility
Ruairi has spread 50t of lime on the home block of ground where it was required to help build his soil pH. He decided to spread lime on the out farm next year to ensure that it is all covered. As Ruairi has no plans to make second cut silage he is reducing the impact of lime on silage preservation as it can increase the pH of the silage when ensiled, whereas good preservation requires a reduction in pH. That is why it is recommended to spread lime 3-6 months BEFORE cutting silage. Spreading earlier in the year instead of waiting until the autumn also means that the land is fit to travel, whereas delaying until the autumn may mean that it is not spread at all in adverse weather conditions.
In addition to this he has spread 18-6-12 on the out farm to help build grass covers and improve the soil indexes.