Ruairi Cummins June Update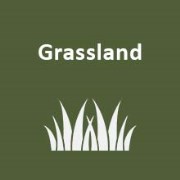 Managing grass in June
Continue measuring grass on your farm
Consider paddock shapes – square paddocks are preferable to long, narrow ones
Aim to spend no more than 3 days per paddock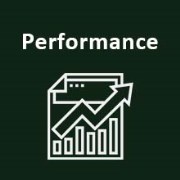 Slaughtering under 16 month bulls
The last of Ruairi's under 16 month bulls were killed this month
Slaughtered at 15.1 months of age off a max. of 9kg ration/head/day and >70% DMD silage
They averaged 394kg, grading U-3=
Monitoring farm finances
Complete a cash flow budget for 2022
Compare your income and expenses to last year's figures
Input actual income and expenses for 2022 so far to see where the farm finances are at
---
Grassland
Grass was measured on the farm on27th May. On the home farm Ruairi had a farm cover of 654 kg DM/ha, with a growth rate of 38 kg DM/ha and a demand of 41 kg DM/ha with 16 days of grass ahead.
The out farm had a farm cover of 710 kg DM/ha, with a growth rate of 64 kg DM/ha and a demand of 34 kg DM/ha with 21 days of grass ahead.
Silage was cut on 25th May and it yielded 7.4 bales/acre on average.
Ruairi plans to change the layout of his paddock divisions by moving a water trough and adding a new one. This will allow the paddock shapes to change from triangular to rectangular, which will prevent poaching around the water trough which was central to 4 to 6 paddocks. It will also prevent poaching which would have occurred in narrow parts of the triangular paddocks and allow easier movement of cattle from one paddock to another.
The water on Ruairi's farm is gravity fed and silt can become an issue. Therefore he has taps on the water pipes which are turned off when cattle aren't in a paddock to prevent any leakages.
The average paddock size on Ruairi's home farm is 1.16 ha (2.87 acres). He calculated the ideal paddock size for 34 cows with calves at foot for 3 days grazing and it was 1.35 ha (3.3 acres) which will last them approximately 2.6 days on average, when grazed at 1400 kg DM/ha. Grazing paddocks for less than 3 days prevents damage to re-growths and allows more grass to be grown on the farm.
---
Performance
The last remaining 8 bulls were slaughtered on 23rd May. They made an average carcass weight of 394kg and graded U-3= at 15.1 months of age. They made and average price of €2217 and were eating a maximum rate of 9kg ration/head/day, along with excellent quality silage.
---
Financial
Ruairi collected his income and expenses dockets from January to March/April and inputted the figures into the Teagasc cost control planner. This allows him to keep track of his farm expenses this year, to ensure that his cattle sales will cover his costs and leave a profit. This means that all his direct payments will be retained as profit too.
The cost control planner includes a section where Ruairi can budget for the year ahead, using his 2021 profit monitor figures as a baseline. He can also predict when the farm expenses will be incurred for the rest of the year, estimate how much they will cost, and see where the farm cash flow will be. He is in a good position to do this as he sold his yearlings earlier than usual this year and all the under 16 month bulls have been killed so he knows how much his cattle sales are.
From Ruairi's cash flow records, his cattle sales are already up on 2021 which is positive. It was expected that his fertiliser bill would be much higher than last year, but up until the end of April it was similar to last year. This may change if extra fertiliser is purchased. Other high bills like the contractor and winter ration bills have not been incurred yet so the cost control planner will be updated when these arise.