Ruairi Cummins November/December 2022
Looking after stock bulls this winter
Breeding bulls need to be taken care of over winter
If they are in poor body condition they should be fed good quality silage
Check for lameness as they may need to be pared/treated over the housing period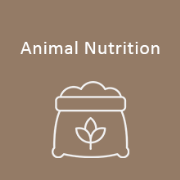 Balancing diets and front loading ration
Silage testing allows winter diets to be balanced
If feeding over 4kg ration it should be split into 2 feeds
Front loading meal helps to offset weight loss while cattle adjust after housing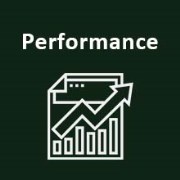 Bull weights have increased since last year
The finishing bulls are 38kg heavier/head than last year
BRD vaccinations and forward creep grazing have contributed to this
They will be weighed monthly until they are slaughtered
---
Breeding
The bulls are being temporarily housed together for 3 weeks. They have been grazing together since the end of the breeding season and are in good condition. One bull will be then moved to a separate barn for ease of management and the larger bull will be housed with the group of cows over winter.
Their backs will be shaved to help prevent any sweating and risk of disease over the winter. They will be fed silage for maintenance and won't receive any ration as they are in good body condition. Ruairi has checked their feet and there is no evidence of lameness so they will not need to be pared.
They will be let out to grass next spring so that they'll have time to adjust to the change in diet before the breeding season starts again.
---
Animal Nutrition
Ruairi tested his silage and it returned the following results:
Sample 1: 70.3% DMD at 13.2% crude protein
Sample 2: 67.1% DMD at 12.9% crude protein
Sample 3: 66.8% DMD at 13.8% crude protein
Based on this information, Ruairi is able to balance his diets for each group of stock over the winter. The weanling heifers and bullocks can be fed the 70.3% DMD silage which can be balanced with 1kg of a 14% CP ration. Ruairi is feeding them 2kg at present and will reduce this after Christmas in order to front load it, but it will average out at 1kg over the winter. Front loading ration helps to offset weight losses during the housing period while cattle adjust to a new diet and surroundings.
The growing bulls will be fed the 70.3% DMD silage with 5kg of a 12% CP ration up until they reach 500kg. This will be split into 2 feeds per day and they are currently eating 4kg of a 14% CP ration. This will be increased to 8kg after they reach 500kg live weight.
The spring calving cows can be fed the 66.8% DMD or 67.1% DMD silage. They are in good body condition as they were grazing late this autumn/winter so fat cows will have to be monitored and possibly restricted if they gain too much condition.
---
Performance
The bulls for finishing under 16 months of age were weighed on 25th November. They averaged 464kg and gained 0.93kg/day since 28th October. They had gained 1.32kg/day between 10th September and 25th November up until then, but were weaned in the meantime.
Ruairi is very happy with the bull's performance this year which is 38kg higher per bull over last year's weights. He is attributing this to vaccinating them against BRD and found that they took to forward creep grazing ahead of the cows better than last year's weanlings.