Ruairi Cummins September/October Update
How many cows/heifers are in calf?
Scan cows 30-35 days after bull is removed from group
Make a plan for cows that are not in calf
Decide if you will need to buy in in-calf heifers this year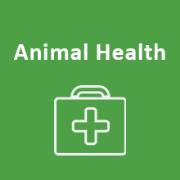 Prioritise weanling health
Have a weaning plan for your spring weanlings
Heifers/bullocks should get 1-2kg ration/head/day and bulls should get 2-3 kg ration/head/day for at least 4 weeks before weaning
Check that vaccination courses are given at least 2 weeks before weaning/castration/housing to ensure calves have a sufficient immune response built up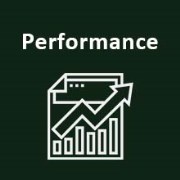 Weighing for BEEP
Cows and calves should be weighed pre-weaning for the BEEP scheme
Target a 200 day weight >250kg for heifers and >300kg for bulls
Cattle for finishing should be weighed once per month to monitor weight gains
---
Breeding
Ruairi scanned the cows on 22nd July. The results showed that 42 out of 45 cows are in calf and 4 heifers out of 8 bred to his two Charolais bulls.
Two cows were culled that were already selected as culls. One cow is cycling but did not go in calf, one is regularly protruding from behind and is at risk of a prolapse and one cow was dirty inside and also had a hard calving. That leaves 4 or 5 cows to be slaughtered and Ruairi plans to finish them off of grass. He may also buy in one or two in calf heifers at the end of the year.
---
Animal Health
Ruairi plans to wean the heifer and bullock calves first in mid-October and the bulls in late October by removing 3 batches of cows from the field in 10 day intervals. Removing the cows from the field minimised the amount of sudden changes to the calves' environment – they will have a similar diet (grass and ration), be with most of the same animal group and be in the same physical environment (i.e. a field and not a shed).
The calves are currently creep grazing ahead of the cows which helps to break the cow/calf bond. The bullocks and heifers will be fed 1-2 kg ration/head/day for at least 4 weeks in the lead up to weaning, and the bulls will get 2-3 kg ration/head/day. They will also receive ration at the same rate after weaning.
Ruairi's calves have being given their vaccinations against respiratory disease (Pi3, mannheimia haemolytica, RSV, IBR) and the course will be finished at least 2 weeks before calves are weaned to ensure that they have sufficient immunity at weaning. A FEC sample was taken from the weanlings which showed no trace of lung worms, stomach worms, tape worms or coccidia. Heavy lung worm burdens can cause issues at weaning and should be treated beforehand. Ruairi has peace of mind that he is taking all the necessary preventative actions with his calves to reduce stress on them at weaning, and to help prevent any major setbacks in weight gain at this time.
Some of the cattle on the out farm developed an eye infection over the last few weeks. Ruairi treated these promptly and the affected cattle are recovering well.
The FEC sample for the cows showed a low positive level of rumen fluke and a negative result for liver fluke so Ruairi does not need to treat them.
---
Performance
Ruairi has 16 bulls that will be finished under 16 months of age on the farm. They were selected as the heaviest and earliest born calves, with the later/plainer/lighter males being castrated as bullocks. The bulls were weighed on 10the September and averaged 375kg, having gained 1.58kg/day off grass and milk only.
Stock Group
No. Cattle
Weighing Date

Average Weight

(Kg)

ADG Since Last Weighing
2022 Spring Bulls
16
10/09/2022
375

1.58 kg/day

(Since 25/07/22)
Ruairi weighed his calves for the BEEP scheme over the summer. According to the ICBF weaning performance report, the 200 day weight for his male calves was 321kg, well ahead of the target of 300kg after gaining 1.37kg/day since birth. The 200 day weight for his female calves was 292kg, which again was well ahead of the target 250kg, after gaining 1.23kg/day since birth.
The weaning efficiency (calf 200 day weight as % of cow weight) for the herd is 46%, which is above the target of 42%. This target must be hit in order for calves to be at least 50% of their dam's live weight at weaning time.