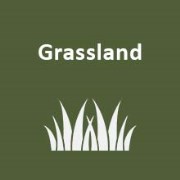 Order your first two round of fertiliser and your silage fertiliser.
Get some cattle out
Get some fertiliser out
Order your fertiliser now, availability may be an issue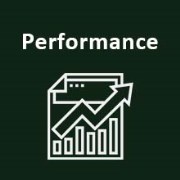 Weigh cattle to know performance
Cattled weighed
Dairy bred calves achieving 0.65kg/hd/day
U16 month bulls on target for 500kgs @1year old
Know the risks
What are the risks on your farm?
Have you your roadways cambered away from drains etc?
Have you margons along your watercourses?
---
Grassland
It's February and the cows are starting to calve. Already there are 30 of the 70 cows calved and those cows and their calves are already at grass. This is important to get the cows on a rising plane of nutrition so they go back in calf and it is healthier for the calf. They graze by day and come in at night.
Sam walked the farm in February and completed a Spring Rotation planner. The spring rotation planner in its simplest form takes a start date, an end date and divides the area of the farm by the number of days in between. In Sam's case, he has 64.48ha of land, he is starting to graze on the 1/02/2022 and he hopes to finish the first round of grazing on the 11th of April. He therefore needs to graze a little over 3ha per week to reach that target. Sam was not meeting this target, so he turned out a further 30 dairy bread calves to help him to catch up. Next week he will review his progress and make further changes if required.
When starting the grazing season cattle are let out onto medium covers first, to train them into grazing down tight to 4cm, this ensure the quality in the grass for the rest of the season. If they are let out onto heavier covers, they tend to just walk the grass into the ground. Once they are "trained", they will move into heavier covers.
The first area grazed are grazing fields, not silage ground. This is vitally important as Sam wants to start his second rotation in early April, therefore the fields he intends to graze in April need time to grow a good cover. For further information on the Spring Rotation Planner click on the link below.
https://www.teagasc.ie/media/website/animals/beef/The-Spring-Rotation-Planner.pdf
Fertiliser has not been applied yet, but hopefully in the next fortnight it will go out. The soil temperatures are at 6oc, but the ground conditions are not good enough, with the price of fertiliser everything must be optimum this year. Sam still needs to go as soon as possible to ensure grass is available for the second round of grazing and allow him to close enough silage ground for fodder next winter.
---
Animal Performance
The dairy calves were weighed on the 10th of February and thankfully are on target. They are gaining 0.65kgs per head per day. They are on the high protein silage and 1.5kg of meal. The meal will be pulled back now, as they are getting closer to grass.
The U16 months bulls were also weighed and are on target to hit 500kg on their first birthday. This is vitally important to get them killed at good carcass weights under 16 months. I have increased their diet and they are now on 4kgs of distillers, 6kg beet, 3.8kg of barley, 0.75kg of beans, 0.4kg of straw and 13kg of 72 dmd silage. They are performing well and have good solid dung. As they grow, their diet will be increased, Sam does not put them up onto adlib meal.
---
Water Quality
The ASSAP report is back and it was very interesting reading. Sam's land runs right down to Bannow Bay. It is a priority are. It ran down through some of the normal stuff to
Ensure the silage bales on a hardcore base and only stacked two bales high
Pipe all roof water away from tanks and dirty yards
Ensure all my roadways are cambered away from drain/watercourses
The interesting part is that Sam's land type has high potential for phosphorous run off, so phosphorous can run of the top of the soil and into rivers. The recommendation is to ensure that there is good vegetated margins along the rivers and drains to trap any sediment before it reached the water.
Sam also got a map that showed critical source areas on his farm, these are areas where there is highest risk for the loss of nutrients to water. Sam has to be really careful around these and avoid spreading slurry or FYM around them.