Sam Pierce July/August Update
Pull the bull
Decide when you want to finish calving
Pull the bull or stop using AI
Scan cows 35 days after the bull is pulled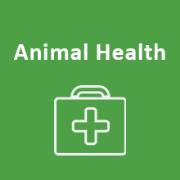 Watch out for Lungworm
This is the time for lungworm and stomach worm build up in young stock
Watch out for coughing
Faecal sample for stomach worms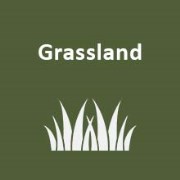 Dealing with dry weather
Severe Soil moisture deficits
Only apply fertiliser where grass is still growing
Reduce demand
---
Breeding
Officially, Sam's breeding season ended on the 20th of June, however there were very few cows or heifers bulling in the last three weeks. If he had a bull he would be pulled out now but Sam uses 100% AI. Sam will start calving in January 2023 and aim to be finished by the end of March. The cows and heifers will be scanned the first week on August, anything not in calf will be fattened and culled immediately.
For Sam in an U16 month bull system, it's important to have early and compact calving for ease of management.
All heifers will calve down at 24 months and have been put in calf to easy calving sire with a heifer calving difficulty <8%, like SA4604 Knottown Roy. If the heifer is well ahead of target > 400kgs Sam may go slightly above 8% and use a bull like SI4250 Lis-Na-Ri Gucci. Sam has a lot of experience of calving heifers at 24 months and using AI, if you are trying calving at 24 months for the first time, you would be better using Knottown Roy or similar.
---
Health
Sam has a range of animals on the farm; younger animals, lambs, dairy calves, suckler calves, then yearlings, plus the ewes and suckler cows. Each group need to be thought of separately when it comes to summer health management.
The ewes and cows develop immunity to both lung and stomach worm, so they do not require dosing. They do need consideration later in the year when liver fluke is an issue as there is no immunity to it.
Dairy Calves
The dairy calves are doing well and will be weighed next month. They are on the best of grass and 0.75kgs of meal. Sam is considering reducing that once the rain comes and growth improves. As they are eating a lot more grass, they have more exposure to worms both lungworm and stomach worms than the suckler calves. The biggest fear at this time of year is lungworm, this will be even more of an issue if we do get the forecasted rain as it will cause a massive hatch of lungworm. Once you hear or see calves coughing, they need to be dosed ASAP. Sam did a faecal sample last week and it was clear for both stomach and lungworm, it will keep a close eye and faecal sample again a week to 10 days after the rain, while also listening carefully for coughing. If the sample comes back with eggs or if they start coughing, he will dose immediately.
Yearlings
Sam has taken faecal samples from the yearlings and lungworm eggs were in the dung. This means that they have adult worms in their lungs and these are causing damage, they are also laying huge numbers of eggs that are infecting the pasture. There was however no coughing. Sam is going to inject all the yearlings with an ivermectin product, this will kill the lungworm and any stomach worm, the other benefit of the ivermectin is it will give some persistency to re-infection.
Suckler Calves
Suckler calves are less exposed to worms than their dairy counter parts, as their intake of grass is only beginning to build now. Sam plans on faecal sampling the calves this week and will dose accordingly. None of the suckler calves are coughing, so there is no heavy infestation of lungworm. If they do start to cough, he will inject them immediately with an ivermectin. Stomach worms could be a problem and the faecal sample will let him know.
Sam would usually use a levamisole drench on all the calves during the summer, but this is not available at the moment in Ireland, which is very worrying.
---
Grassland
Sam is in challenging times in the very south east of Ireland. Soil moisture deficits are really affecting growth and eating into the average farm cover (AFC).
At the moment the average farm cover is 443Kg Dm/ha, the target at this time of year is at least 700 Kg Dm/ha. What is more worrying is that the growth is 37 Kg Dm/ha while demand sits at 54 Kg Dm/ha with only 8 days ahead. There is some second cut silage ground to come in that will reduce the demand but that will only happen once there is grass on it.
Sam has put in place all he can to try reduce the demand and give preference to the yearlings, calves and lambs.
The ewes are weaned and they are tightened up
The lambs have the pick of the best grass and are being drafted as they come fit
The suckler calves are allowed to forward creep graze and the cows are restricted
Baled silage is going in with the cows to reduce their demand
Sam has applied 20 units of protected urea with 7% sulphur to almost all of the farm nearly 10 days ago to bolster the growth that was there, so he has nutrients, heat and dwindling moisture. If rain does not come and grass does not recover, more silage bales will have to be fed to the yearling stock to try to keep grass in the diet for longer.
There are Angus and Herford yearling heifers and steers that will be fed meal to try and finish them earlier and reduce demand. Sam will take a weight on these animals this week and make a decision when to start feeding them. On the 21st of May the heifers were on average 325kgs and the steers were 353kgs, with 3kgs of rolled barley, they can be easily finished off grass.
Note: When the rain does come, silage will have to be fed for at least a week afterwards, until growth is greater than demand and the farm cover builds above 650 Kg Dm/ha. Sam is measuring grass weekly and keeping an eye on this.
Fodder Budget
Sam is of course keeping next winter to the fore of his brain and ensuring he will have enough fodder. To that end, he has completed a fodder budget on Pasture Base and currently has 110% of his fodder requirements for the winter. There is a third cut of the red clover silage planned. Sam will also sow kale to out winter some of the suckler cows and 5ac of turnips for the sheep which has been included in the fodder budget.
Red Clover Silage
Sam has 10 acres of red clover silage that receives no chemical Nitrogen, only slurry and 0-7-30. In mid-July he took the second cut of silage and got 8 bales to the acre. As can be seen in the photo below, even in the drought conditions the red clover is coming back well. To replace the phosphorous (P) and potassium (K), the plan is to apply a bag of 0-7-30 and 1500 gallons of slurry per acre. For every tonne of Dm removed, Teagasc Solohead say you need to apply 10 units of P and 25 units of K. This will of course depend on the soil fertility. The pH also needs to be >6.5. Sam plans to apply two tonnes of lime per acre after the third cut of silage to bring the pH from 6.2 to 6.5.