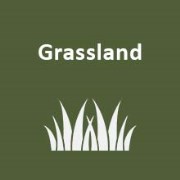 Growth finally equals demand - "Magic Day"
Growth rate 86Kg Dm/ha/day (12/05/2022)
Demand 67 Kg Dm/ha/day
Average Farm Cover 704
Red clover silage harvested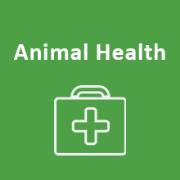 Calf Vaccination
Complete vaccination on all calves
Watch yearlings for lungworm
Have you any mineral deficiencies?
Calving at 24 months
Calving at 24 months
Picking the right heifer and the right bull
<8% calving difficulty, > 90% reliability
---
Grassland
Growth has finally taken off in Bannow Co. Wexford. The 6th of May brought Magic Day, when growth equalled demand, however this week (12/05/2022) growth is outstripping demand as can be seen on the wedge below. The whole farm cover is 704 Kg DM/ha, which is right on target and Sam has 11 days ahead. From the left of the wedge you can see that sam is going into covers of between 1400 – 1600Kg Dm, which is ideal. He went into the little meadow and Jack Graces at lower covers as they have white clover in them and they need to be grazed at lower covers to maintain light down to the clover stolons. As growth is exceeding demand (86 v's 67 Kg Dm/ha/day) Sam was able to remove a heavy cover (4ac) for silage safe in the knowledge that he is growing more than he requires. He now has around 53 units of Nitrogen out per acre and is following the grazing's with 17-20 units of Nitrogen per acre.
Red Clover Silage. Sam has 6.7 acres of red clover silage. It was last grazed in Mid-March after which he applied 3,000 gallons of slurry. The plan is to cut it mid-May for silage, it is well above Sam's boot and he wants to take advantage of the good weekend. Red Clover needs to be well wilted before baling, if possible give >36 hours before baling. This should be excellent quality >72 DMD and have a Crude Protein (CP) content of 14% or above. The rest of the silage ground (15.7ha) will be cut as soon as he get a couple of dry days.
---
Health
Sam buys in dairy calves to increase the stocking rate on the farm. This week the calves were running a temperature. They had been vaccinated up the nose for RSV and Pi3 but began to cough and run temperatures. As they are covered for RSV and Pi3, Sam has been advised to vaccinate them for IBR. He vaccinates his own cows with a IBR Live vaccine into the muscle a month before calving. This reduces the shedding of the virus at calving and the calves get passive immunity trough antibodies in the milk. This lasts approx. 3 months after which time Sam will have to give them a live IBR vaccine into the muscle. They next shot will be a month before housing. Caution – you need to read the label of your vaccine to check if it is a one shot or two shot programme.
The yearlings that are grazing since early march have started to cough, they will be dosed for lungworm and treated with a spot on for flies.
Copper deficiency is also an issue on Sam's farm. This year he is going to bolus all the younger animals. We are currently looking into what bolus to use.
---
Breeding
The breeding season started on the 12th of April and is going very well for Sam. He is 100% A.I. There are 50 cows served and 16 heifers. All heifers on the farm calve down at 24 months. Sam has been calving heifers at 24 months for a number of years and believes the key to success is having the heifers well grow at bulling (60% of their mature bodyweight) and giving them an easy calving sire, with high reliability, i.e. you are sure this is an easy calving sire.
The mature weight of Sam cows is 680Kgs, so he aims for 400Kg, unless she has an expected lower mature weight, e.g. she is bread to a saler. This ensure they are the best heifers he has, but also that they will not have difficulty calving and reaching their potential.
The two big benefits are - its more profitable to calve a heifer at 24 month as she is less time unproductive on your farm, it is also btter for the environment from a GHG point of view. You can reduce the carbon footpring on your farm by 4-5% by reducing your age at first claving from 36 months to 24 months.
In 2020, the calving difficulty values changed, so generally, farmers would have used bulls that had a PTA value under 5% on beef heifers. So, if you are a beef farmer using Limousin bulls under 5%, the new figure is 8.1%. There is conversion table can be seen on the front of the ICBF page.
Selecting the heifers; firstly the heifers have to be >400Kg at bulling, they have to be visually correct, i.e. have good feet, legs, udder etc. Once they have met these criteria, they have to be right genetically, so Sam looks at his ICBF EuroStar report. They need to be +15 or greater on carcass. > + 4Kg on milk and ideally have a negative figure on daughter calving interval. See two examples of heifers below.
For replacements, they will be bred to a bull that is good on carcass, daughter milk, and has a negative daughter calving interval, one bull Sam is using the Simmental bull - LIS-NA-RI GUCCI