Shane Keaveney March/April Update 2023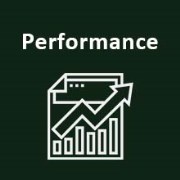 Focus on compact calving
A compact calving period – the benefits
Bulls go on an ad-lib diet and latest weighing performance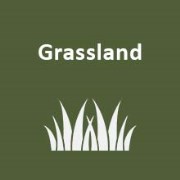 Planning manure applications
Targeted application of slurry
First round of fertiliser goes out
New Innovation for April- Introduction of Red Clover Silage
Planning for breeding season
Selection of the 2023 replacement heifers
---
Performance
Since 2014, Shane has focused on building a high value, maternal herd by using a Saler bull. His cow type could be described as very functional with plenty of milk and the ability to rear a heavy calf. Last year, the males calves weighed 300kgs at 200days of age while the heifers weighed 280kgs. A CH bull was used last year and thankfully, the calving has gone very well this year.
The breeding performance of his herd is excellent;
Shane believes that having a compact period of less than 10 weeks is a key driver in an efficient, profitable, suckler herd. Compact calving is one of the main metrics in contributing to the excellent breeding performance figures of this herd.
In 2022, all of his cows calved in less than 8 weeks and it will be similar this year. In the video below, Shane outlines how he manages the herd during a busy calving period and also speaks about the main benefits of having a tight calving period for his farming system.
In the last couple of years, Shane has focused on reducing the calving period to 8-10 weeks. The 2022 ICBF calving report highlights a tight calving period of just under 8 weeks with 81% of the cows calving unassisted.
Calving started on February 8th this year and in the first 2 weeks, 13 cows have calved. The cows are in a "fit" condition at calving at a body score of 3. These are the first progeny from the new Charolais (CH) bull and to date there has been no issue with difficult calvings.
There are many advantages to a compact calving period;
A short calving period of 8 weeks allows Shane to totally focus on calving. While the period is very busy, it is only for a short time and there is no 'calving fatigue' that can be associated with cows calving over a long period.
All of the calves can be treated as 1 group when it comes to animal husbandry such as dehorning, dosing and vaccinations
Research has proven that calves born early in the year will be heavier at weaning.
The males on the farm are finished as u16 month old bulls. As a result of been born compactly, all of the males can be managed as one group when it comes to ad-lib finishing.
There is more scope in choosing replacement heifers to calve at 24-26 months of age- the 5-7 replacement heifers needed can be chosen from a larger group as they will be all similar in age, weight and size.
Once cows are calved concentration can move to breeding
To prepare for such a compact calving system, Shane has added additional cameras this year and extra pens by putting in a few extra gates and posts, some of which he had into a loose shed. The total cost was €220 but the real benefit is in the flexibility and space added to the calving area.
U16 month Bull Performance
The bulls were last weighed on the 9th February and are moved onto an ad-lib diet plus straw for roughage. Below you can see all their weights and they will be weighed again in mid- March to monitor there liveweight gain per day while on the ad-lib diet.
A gain of 1.19kgs/day was achieved since the previous weighing on Jan 3rd 2023, this will increase on the ad-lib diet. There was a fall off from weaning this year, an area Shane is going to concentrate on improving next year.
Currently, there are no issues with the bulls. The 20 are straw bedded with plenty of lying space and access to clean drinking water.
---
Grassland
Silage;
Once the silage ground has been grazed off, 3000 gals of slurry will be applied per acre using LESS to the silage areas in mid to late March. Shane is targeting the silage ground with slurry and this is where he needs it the most. 3000gal/acre will supply a total of 18 units of nitrogen; 15 units of P and 96 units of K per acre . The plan then will be to top up the Nitrogen with 1.5 bags of Protected urea/acre in early April with a target cutting date of the end of May or the first week of June.
Grazing;
Currently grazing conditions are good. A priority group of stock, the replacement heifers have been grazing since mid-February. In order to stay on target , 30% of the farm needs to be grazed by mid- March. Shane is turning out cows and calves after 24-36 hours post calving.
There will be a big demand for grass by mid-April, so 20 units /acre of Protected urea will applied in the first week of March . Ground conditions are good, soil temperature are currently at 8 degrees and grass is growing at 8kgsDM/day. So it is a perfect scenario for applying Nitrogen.
One bag of 18.6.12/ acre will be applied in mid-April also.
RED Clover Silage;
In April, over 2.5 ha of a Red clover silage will be sowed to supply high quality silage for the weanlings and cows post calving. The areas sown will be used for silage only, with 3-4 cuts of silage taken off annually without using chemical nitrogen.
Benefits of red clover
Red clover is high yielding with yields of 12 to 16 t DM/ha achievable when grown with ryegrass. Sowing 2.5ha will provide enough silage for all his weanlings over a winter.
It converts atmospheric Nitrogen into a plant usable form. An annual Nitrogen fixation of 150-200 kg/ha is achievable from swards with a high red clover content. Shane can remove nitrogen from this area and supply all nutrients using slurry.
It has a high protein content of 16 to 20%. The feeding value of red clover silage is higher than grass silage resulting in greater animal intakes and higher levels of animal performance in terms of milk and protein yields and liveweight gain. Results from an experiment conducted at Teagasc Grange found the mean liveweight gain in beef cattle offered different types of silage were grass silage 0.59 kg/day, grass/white clover silage 0.83 kg/day and red clover silage 1.04 kg/day.
Establishment Plan
The plan is to have the red clover sowed in April. Oversowing is not recommended. It likes well-drained, fertile soils, with a target a pH of 6.0-6.5 and index 3 for P & K.
After carrying out a soil test, the old swards will be sprayed with glyphosate and lime will be applied if required to correct the pH and counteract surface acidity as the old sward decays.
A fine, firm seedbed will be created to ensure good soil-to-seed contact and the will be sowed seeds no deeper than 10 mm to ensure a good rate of germination. A high P & K fertiliser like 10.10.20 will be used at 2 to 3 bags /acre at sowing also. A clover-safe weed spray is required approximately five to six weeks after establishment. The first crop of silage will be ready by the end of May. No chemical nitrogen will be applied after the establishment fertiliser to this red clover crop its lifetime.
---
Breeding
At least 20% of the herd are identified as replacements Shane picks the best heifers for potential replacements from the best cows early in the year. Each heifer is picked from a cow with the following specific characteristics;
365 day calving interval or less
Calve early in the season
Good Docility
Consistently delivers a top quality calf
High maternal replacement index figures €120+
Has good conformation , milking ability & good feet
Currently all of the heifers are out on grass; they are gaining weight and will be well settled on grass by the breeding season. At the beginning of February the overall group had an average weight of 352kgs . The replacement heifers will need to be 400kgs + at the start of May. So they are well on target.
It is not feasible to have a second bull running with a small group of replacement heifers so AI is the preferred choice. To aid heat detection a vasectomised bull with a chin ball is used. This animal has been on farm since February with the vasectomy completed in the same month.